Posted on December 22, 2009 Tagged in News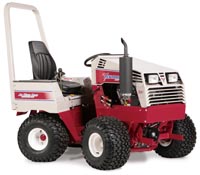 Welcome to the Ventrac Blog.   Where stories and adventures about Ventrac compact tractors come alive!
As we blog along, we will talk about the Ventrac tractor, show photos and interviews with Ventrac owners, post demos and videos of the Ventrac in action and just have fun.   The possibilities will be endless!
So,  join us on this blog adventure and see what this mighty compact tractor does, where it goes and who is absolutely crazy about them!
Stay tuned to see why Ventrac is Your One Tractor Solution!