Posted on December 29, 2010 Tagged in Golf Course Maintenance, News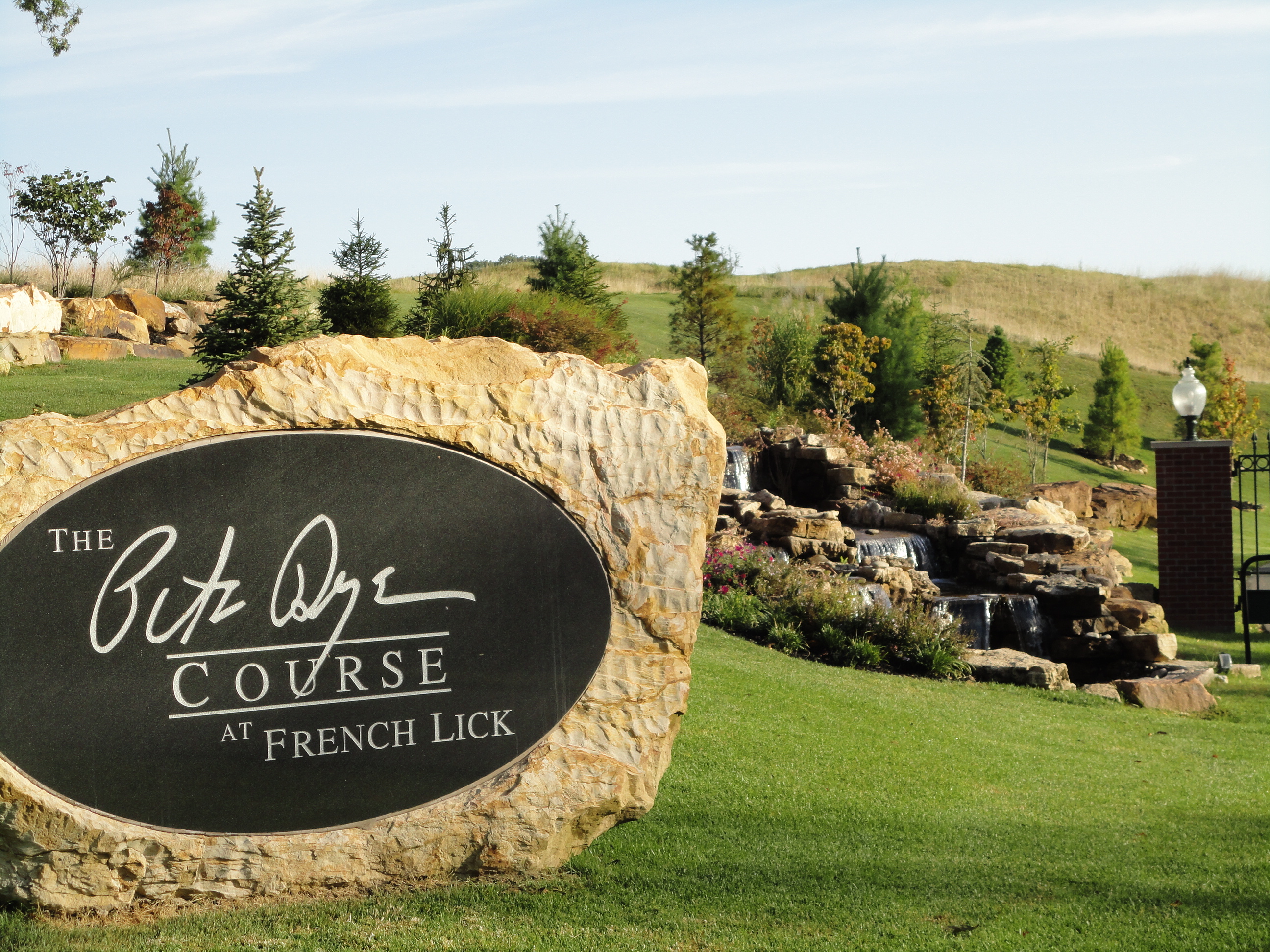 We have all seen the capabilities of Ventrac equipment, but when you see a Ventrac being used at one of the top golf courses in the country, it brings chills down the spine!  Back in September, a few of us from Ventrac were granted an exclusive sneak peek behind the scenes of the Pete Dye Course at French Lick.   We were welcomed by an amazing grounds crew that showed us how they used Ventrac and how it handles on a course of this caliber.
Posted on December 28, 2010 Tagged in Uncategorized
On December 15, 2010, Ventrac by Venture Product Inc. accepted the Outstanding Business Partner Award from the Wayne County Schools Career Center (WCSCC). The Career Center is a technical school open to high school juniors and seniors located approximately 7 miles from the Ventrac Plant 2 manufacturing plant.
Posted on December 20, 2010 Tagged in News, Spotlight on Dealers

If you are a lawn care specialist, professional landscaper, architect, designer or contractor, you don't want to miss one of North America's largest horticultural, lawn and garden trade shows and conference.   Landscape Ontario Congress is Canada's largest green industry event for landscape professionals.   Come out to see Ventrac on display!
Posted on December 17, 2010 Tagged in Uncategorized
This past Monday, Ventrac Salesperson, Trevor Ryan was unwinding in his hotel room. Monday Night Football was on TV, but Trevor was distracted by e-mails and other business he was attending to. The Minnesota Vikings were playing the New York Giants and the game had been moved from Minneapolis to Detroit after the Metrodome roof collapsed under the weight of heavy snow.  During a break in the action, the TV announcers cut to a shot of the 17-inches of snow that had fallen in Minneapolis, and this shot caught Trevor's attention:
There it was, a Ventrac plowing deep snow in Minneapolis. The full game can be viewed on NFL Game Rewind. Check out 2:52 to go in the 1st quarter.
Have you seen Ventrac's popping up anywhere else? We'd love to hear about it at: http://www.facebook.com/ventrac
Posted on December 13, 2010 Tagged in News
Ventrac is proud of its employees and what they contribute to the company on a daily basis.   And when their talents reach out globally beyond the company, we like to recognize their achievements.    Earlier this year, Production Development Engineer, Roscoe Lehman, designed a 3D image of the Ventrac MJ840 contour deck and entered his creation in the 2011 Siemens PLM Software Global Image Program Contest.   Roscoe's masterpiece was chosen as one of the best winning images to be highlighted in their 2011 Calendar!
Posted on November 30, 2010 Tagged in News, Products, snow removal
We love to hear from our customers!   And we love to see Ventrac popping up in some of the most unusual places across the country.   In Duluth, Minnesota, the Aerostich company mailed out their annual holiday supplement and what can you find on the front cover?    A happy customer with his Ventrac!    Just today, we got a great email from this customer who wanted to share his story with us.
Posted on November 24, 2010 Tagged in News, Products, Snow Blowers

There is nothing more important than properly maintaining snow equipment. No one likes when equipment breaks down or wears out too soon.   Is there some magic formula to prevent wear and tear on equipment?  Well…not really, but there are some simple steps that can be taken to help keep your equipment in great working order.   Now is a perfect time to begin a seasonal maintenance program that will help ensure your equipment stays in great shape.    Even though the fall/winter season is upon us,  it is not too late to begin your own program.  Continue Reading…
Posted on November 3, 2010 Tagged in Leaf collection, News, Products
Fall is a colorful time of year, but collecting those vibrant leaves isn't always a pretty job once they hit the ground!  It can be a dreaded job!   Ventrac equipment helped take hours out of the backbreaking, labor-some task of leaf collection at a near-by camp this past weekend.   Volunteers were on hand with two Ventrac tractors to help with the huge job of leaf clean up at Camp Luz,  a Christian camp, near Orrville, Ohio.     "Leaf collection for us has always been a really BIG job," says  Andrew Michaels, Program Director for Camp Luz.   "In the past it has taken sometimes up to a month to get the leaves collected."
The job was accomplished in just ONE day as two Ventracs, equipped with vacuum collection systems, buzzed around making quick work out of something that normally took weeks of hand raking and bagging.   Both tractors used the vacuum collection systems to round up the leaves but also switched to the blower attachment to gather any stray debris and leaves in tight areas amongst the trees.
Posted on October 18, 2010 Tagged in Uncategorized
Congratulations to Ventrac for another well earned award!   It is a great pleasure to announce Ventrac as the recipient of the Cascade Capital Corporation Business Growth Award for 2010. Selected from a seven-county wide area, this award recognizes companies that have achieved superior growth in sales over the past five years.  Ventrac received this noteworthy achievement in the category of manufacturing based on exemplary growth in its export markets.
Posted on September 23, 2010 Tagged in News, Products
Ventrac Gives Back to the Community at Ida Sue School/Nick Amster Workshop and the Christian Children's Home of Ohio.

Wayne County, Ohio is an amazing community where people come together to help support those in need.  At Ventrac, in Orrville, giving back to the community has always been an important part of their company beliefs.  So, the management team set plans in motion for a service project to assist the Ida Sue School/Nick Amster Workshop and the Christian Children's Home of Ohio organizations in Wooster with some needed outdoor maintenance projects and improvements.