Posted on January 19, 2010 Tagged in Social Media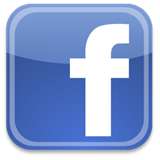 Become a fan of the Ventrac Page on Facebook!
Get connected with Ventrac and discover what this powerful compact tractor is all about.
Get updates about Ventrac
See new product releases
Get Blog updates
Connect with Ventrac owners,  friends and family
Share your Ventrac Adventures
Whether you own a Ventrac, wish you owned a Ventrac or sell Ventrac… we would love to have you join us!