Posted on January 13, 2010 Tagged in Customer Reviews, Products, Snow Blowers
Something exciting happened in January at the Deerhurst Resort in Ontario, Canada.   Crews were hard at work clearing the frozen bay area for the upcoming Canadian National Pond Hockey Championships.   With the help of  Ventrac tractors working for hours,  the crew had the bay ready for the activities.
Jay White, grounds manager at Deerhurst Resort, says, "We started clearing the bay today.  What a difference having your (Ventrac) machines.  The bay will likely be cleared in 16-20 hours and the last 2 years I have been here we averaged around 50-60 with the quads and blades and not near as perfect as we got it today.  Man, am I happy to be teamed up with your equipment."
Able to throw snow up to 40 feet, the Ventrac snow blowers kept busy with all the activities.   They were used before and during the hockey championships to keep the rinks looking their best.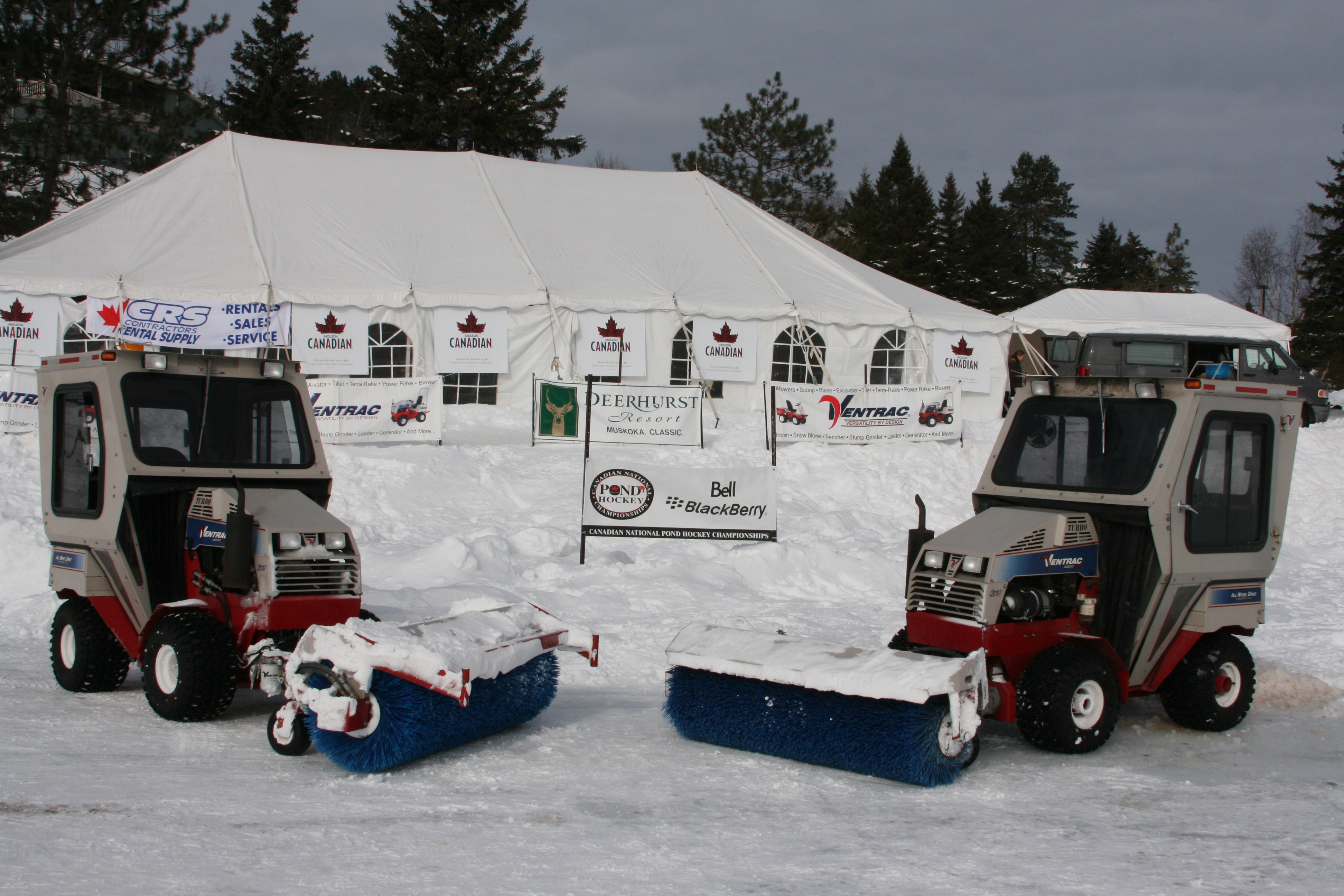 Jay White, raved about Ventrac, stating,  "Deerhurst Resort, home to the Canadian National Pond Hockey Championships, would not be successful with out the partnering with Ventrac. Imagine 26 hockey rinks, 150 feet by 75 feet, that's 292,500 sq/ft of ice to maintain and the best piece of equipment we use is Ventrac. The versatility of this unit is unmatched!!! We used the snow blower attachment to remove the snow from the ice, a straight blade to form the rinks, and the sweeper attachment to make it perfect. There is not one piece of equipment on the market that can match it's performance. It is simply the best investment."
We want to thank Deerhurst Resort for these photos.
Visit www.canadapondhockey.ca for more info.
You can see the full line of Ventrac attachments and tractors at www.ventrac.com