Posted on February 2, 2010 Tagged in Products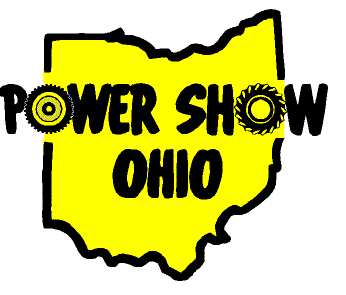 This past weekend I attended the Ohio Power Show in Columbus, Ohio. As I looked at different equipment offered by various manufacturers, I paid special attention to tractors in the $10,000 to $20,000 range. How does Ventrac compare and contrast to other equipment out there?
What I discovered is that Ventrac compact, center articulating tractors and front mounted attachments are very different from anything else in the local market today. The market is flooded by traditional tractors, ZTRs, stand and walk behinds. Walking from booth to booth, these units quickly started looking very much the same. Ventrac is truly a unique product.
In the following article, I compare Ventrac to my observations of other products out there.
Traditional Tractor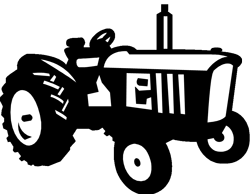 For the category of "Traditional Tractors", I am referring to tractors with the following configuration:
Large rear tires, smaller front tires
Mid or rear Mount Mower,  rear PTO driven attachments, Front Loader
Strengths:
Competitively priced loaders and high horsepower configurations.
Heavier tractor if that's what you need.
Fairly versatile with a number of attachments available for rear mounted PTO (similar attachments to what Ventrac offers).
Weaknesses:
Not ideal for quality mowing applications. Rear or mid mount mowers require that you drive over grass before mowing it.
Rear mounted attachments such as blades, blowers, and rakes require the operator to continuously look backwards to monitor performance while the tractor tramples the soil/debris they are attempting to move.
Removing loader and switching attachments appear fairly cumbersome.
Bulk of the tractor and steering configuration leave ruts and tear up ground when operating in wet conditions.
Not so compact design makes it hard to get in and around trees and tight areas.
Poor slope performance
Complicated controls – I was overwhelmed by the number of levers sticking out of the front dash and foot pedals
Bottom Line:
If you need a loader or heavier farm tractor and have limited finish mowing needs, a traditional tractor is competitively priced and will fit your needs. However, if you want a quality mowing job without tearing up your yard or want a tractor that is simple to operate, look to Ventrac.  If you have slopes to work on or need many attachments and prefer the visibility and function of having them out front, look to Ventrac.
ZTRs, Stand and Walk Behinds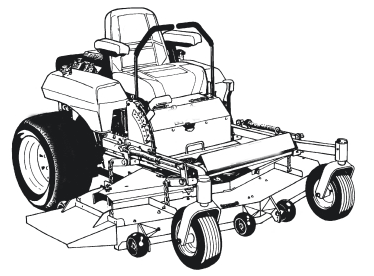 I lumped all of these tractors into one category. All of these units are built primarily to mow, and feature a Zero Turn Radius.
Strengths:
Quick mowers for small yards that contain several obstacles
Nice and compact, meaning they don't take up much room on a trailer or in a garage
Weakness:
All it does is mow. Half the year the unit will be sitting in the garage.  The exception to this is that I did see a few front mounted mowers on ZTRs by Grasshopper and Walker. Like Ventrac, they are forward thinking and offer front mounted attachments. However their attachment selection was limited and switching attachments was not as easy as Ventrac's Minute Mount System (which requires no tools or heavy lifting).
Forget about safely mowing hills over 15 degrees with  a ZTR. There is no comparison to Ventrac's ability to mow steep hills up to 30 degrees.
Will tend to scalp a lawn where the landscape is not completely level
Bottom Line
Good quick mowers, but skip the hills, and don't expect to do much more than just mow.
Ventrac Compact Articulating Tractors
Strengths:
Over 30 front mounted commercial grade attachments to choose from that mount in minutes or less without tools or heavy lifting. Ventrac is much more than just a mower, or just a loader. It's truly "Your One Tractor Solution".
Front mounted attachments allow the operator to see what they are mowing, blowing, sweeping, or digging. This Forward Thinking design not only saves your neck from having to look behind, but also makes so that the Ventrac drives over a mowed path or a path cleared of debris instead of trampling the grass or debris before the attachment cuts or moves it.
Quality Mowing: Ventrac features a full roller for excellent striping to highlight a superb cut. Front mounted mowers allow you to reach under shrubs and small trees without the power unit getting in the way.

Slope Operation:  Ventrac is rated for safer operation on hillsides of up to 30 degrees. If you have slopes, think Ventrac.

Compact Power:  Ventrac is relatively light and compact allowing you to get around in tight areas while packing plenty of power. Combine this with four equal sized flotation tires, and you get almost

zero

turf disruption, even in wet and muddy conditions.
Simple SDLA controls – Speed Control, Direction, Lift of Attachments, and Auxiliary function all from a single location. New operators can learn to drive a Ventrac in minutes.
Center Articulating/Oscillating Frame: The secret to Ventrac's ability to get around obstacles, navigate on hillsides, and leave turf undisturbed, is its flexibility in the center.
Weakness:
Ventrac loader configuration is a bit pricier than a traditional tractor, and you may be able to get a traditional tractor with equivalent horsepower for less.
On smaller lawns, a ZTR will beat a Ventrac in the turns and around obstacles, however the race is closer on straight-aways.
Bottom Line
Ventrac is a heavy duty machine packed with power and versatility. If you have slopes, need to do more than just mow, and if you are a forward thinker, look to Ventrac.
Conclusion
When designing new and innovative products at Ventrac, it's been tempting as a manufacturer to develop a ZTR or more mainstream mower or tractor. However those markets are crowded with products that do the same thing.  Ventrac compact tractors are a different kind of tractor. Ventrac's center articulating design and interchangeable front mounted attachments put it in an entirely different class.
So if you need a larger tractor or just need to mow a small yard, then there are plenty of units out there for you to choose from. But if you want something that stands out from the pack, think Ventrac.