Posted on March 25, 2010 Tagged in Customer Reviews, News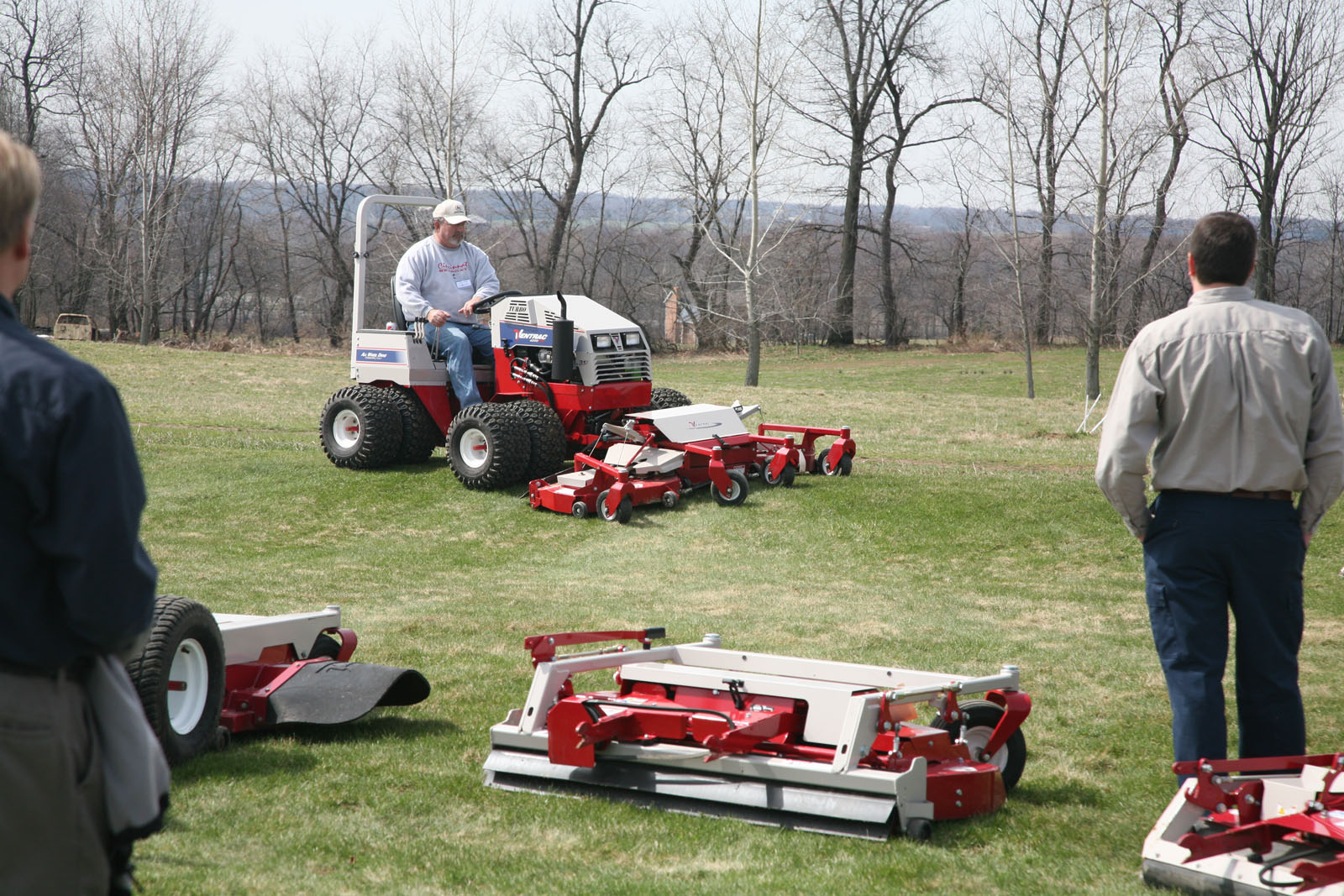 It could not have been a better day for the annual 2010 Ventrac dealer meeting in Orrville, Ohio.   The weather held out and it was perfect with plenty of sunshine throughout the day.   There were plenty of great people that came out to network and share, while some came to try out a tractor and a new attachment they may not have used before.  Dealers and salesmen came from all over, including  Michigan,  Canada,  Pennsylvania,  West Virginia, Tennessee,  North Carolina and all around Ohio.
Posted on March 23, 2010 Tagged in Customer Reviews, Products
Keeping the main campus grounds at NC State University in pristine condition can be a never ending job.  Supervisor, Mark Tennant and grounds crewman, Aaron Pettite, make it look easy.   They enjoy working outdoors for the North Carolina State grounds management department and love the equipment they use to get their work done.  They work together to keep the university looking it's best with, as Mark says, "a very well built machine,"  a Ventrac compact tractor.