Posted on March 23, 2010 Tagged in Customer Reviews, Products
Keeping the main campus grounds at NC State University in pristine condition can be a never ending job.  Supervisor, Mark Tennant and grounds crewman, Aaron Pettite, make it look easy.   They enjoy working outdoors for the North Carolina State grounds management department and love the equipment they use to get their work done.  They work together to keep the university looking it's best with, as Mark says, "a very well built machine,"  a Ventrac compact tractor.
Besides a perfect mowing cut and quality striping, the versatility of the Ventrac is a huge component of why this turf department  won't do with out one.    Aaron states, "Quality cut is real great…for a rotary mower…it's one of the best."
One of the main reasons that attracted the grounds crew to Ventrac was the need for slope mowing.   Mark states, "We wanted to find a mower that would mow real steep slopes."  After testing the Ventrac on the hills of the campus and seeing for themselves the incredible stability on the  slopes,  the NC campus turf crew was sure they found the right tractor and mower to do their work.   "It's very safe, you don't feel like you're going to slide off the hill or anything," says Mark.
Another reason that Mark was drawn to Ventrac was the ability to do multiple jobs using only one tractor.  Season after season, their Ventrac tractor is used to mow, blow, aerate and till, saving them time to do other tasks.     The need for new seed beds requires a lot of tilling which is made  easy with the tiller attachment and the blower quickly takes care of leaf cleanup in the fall.   The Aera-Vator keeps the turf healthy all around the university campus while a finish mower and the tough cut mower make short work out of grass management.     Mark says, "You can take your finish cut mower, your blower, your edger, right to the job site –  you can do all of it and be back to another job before you can do all three machines at one time."
Maintaining the grounds and landscape of the NC State campus is what Mark Tennant's team does best.   By using Ventrac equipment,  they save time and money along with creating a beautiful finish every time.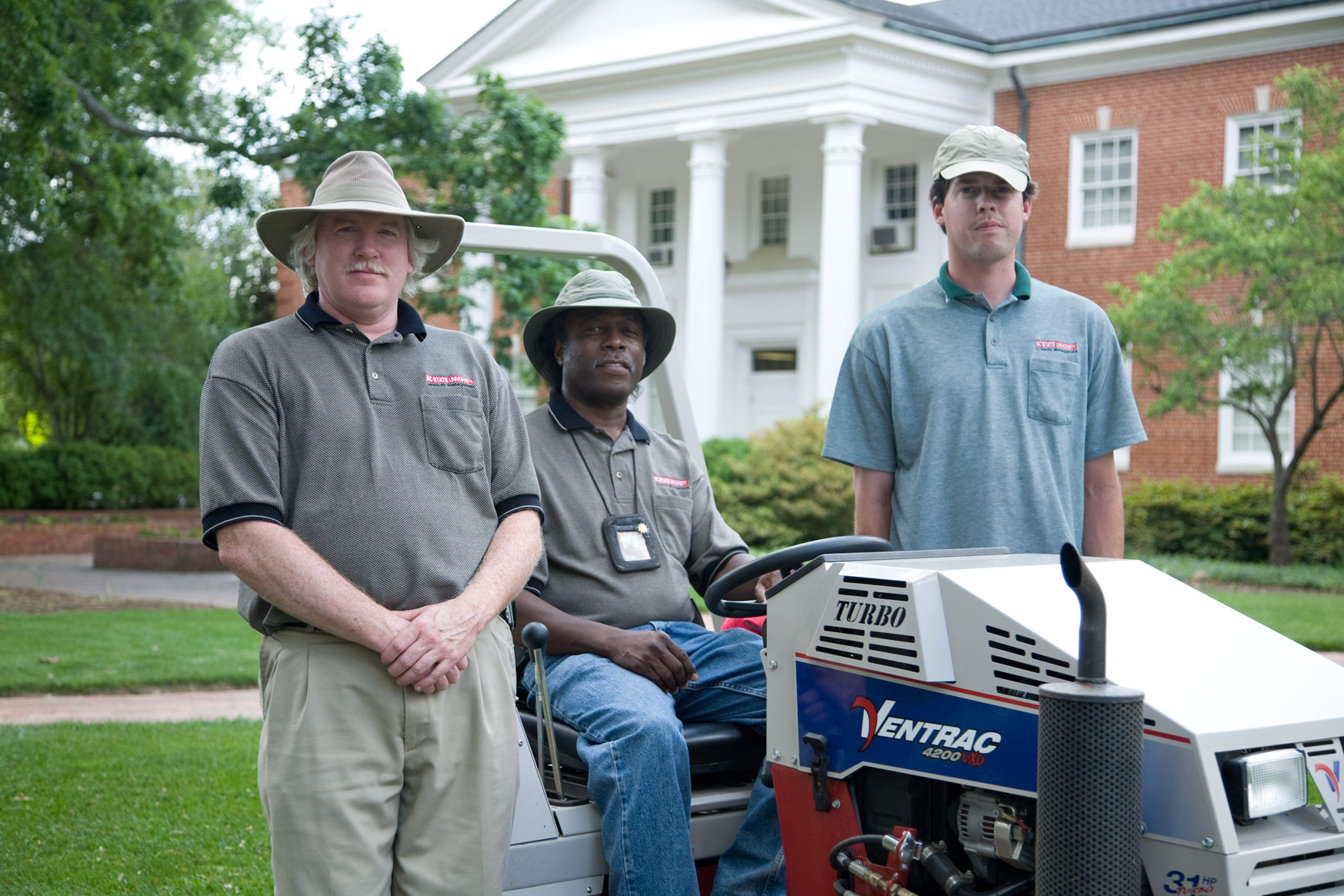 Get more information about Ventrac compact tractors along with the many commercial grade attachment options.