Posted on December 13, 2010 Tagged in News
Ventrac is proud of its employees and what they contribute to the company on a daily basis.   And when their talents reach out globally beyond the company, we like to recognize their achievements.    Earlier this year, Production Development Engineer, Roscoe Lehman, designed a 3D image of the Ventrac MJ840 contour deck and entered his creation in the 2011 Siemens PLM Software Global Image Program Contest.   Roscoe's masterpiece was chosen as one of the best winning images to be highlighted in their 2011 Calendar!
Using Solid Edge 3D Modeling software by Siemens, Roscoe tested his creative talent and skill and produced a 3D image of the Ventrac Contour mowing deck.   "The purpose of the contest is for Siemens to get customers to send in high-tech, catchy images created by their software," says Roscoe.   "This gives Siemens a nice portfolio of what customers are using their software for and the best renderings are chosen to be represented on the  Siemens calendar."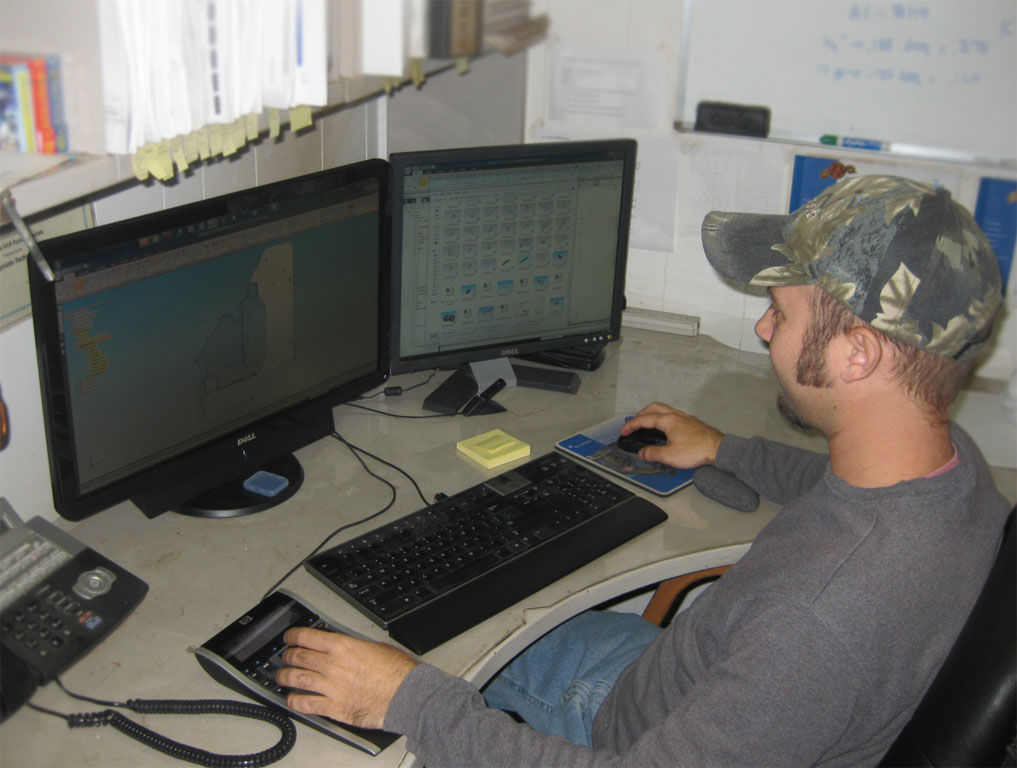 The Solid Edge 3D software, used by Ventrac for about 3 years now,  allows the engineers to design parts, especially sheet metal parts, that fit together at very small tolerances.   The software also makes it easy to update parts and assemblies and to find interference areas.  It has the capabilities to export Bill of Materials and pictures,  all before an actual product is built.  The finished model is very detailed, illustrating every single part needed to build the product including steel parts and weldments with the correct paint color, nuts, bolts, hoses, fittings, bearings, and decals.
Congratulations to Roscoe on his winning masterpiece!   The Ventrac contour deck image will appear on the May page of the  Siemens 2011 Calendar!
For more information on Ventrac tractors and attachments visit www.ventrac.com.