Posted on May 11, 2010 Tagged in Customer Reviews, News, Product Feature Updates, Products
With spring in full force and summer right around the corner, we are seeing how customers  rely on their Ventrac tractors and attachments to take them from season to season.   Many are armed for the upcoming warmer season with mowers, slip scoops or  blades.   We would like to feature some  lawn service owners who talk about how this mighty, durable machine takes them from removing winter snow on city sidewalks to the spring season of mowing,  mulching, moving soil and beyond.
Posted on May 10, 2010 Tagged in Customer Reviews, News, Spotlight on Dealers, Uncategorized
It's a great feeling knowing that Ventrac compact tractors have been satisfying customers in Sweden for over 10 years now.   Customers in Sweden have experienced the dependability and efficiency of Ventrac with the help of Lars Persson of LAPAB Maskin A.   Lars studied the tractor market  in Hallstahammar, Sweden, and saw a hole in the tractor market where customers were using their machines in inefficient ways.
Posted on April 22, 2010 Tagged in News, Product Feature Updates, Products
Have you ever wondered what all the buzz is about with rear discharge mowers?   You hear good things and not so good things about how they work, what they will or will not do.  Some people just love them and others… not so much.   Let's take a look at what a great rear discharge mower can offer.
Posted on March 25, 2010 Tagged in Customer Reviews, News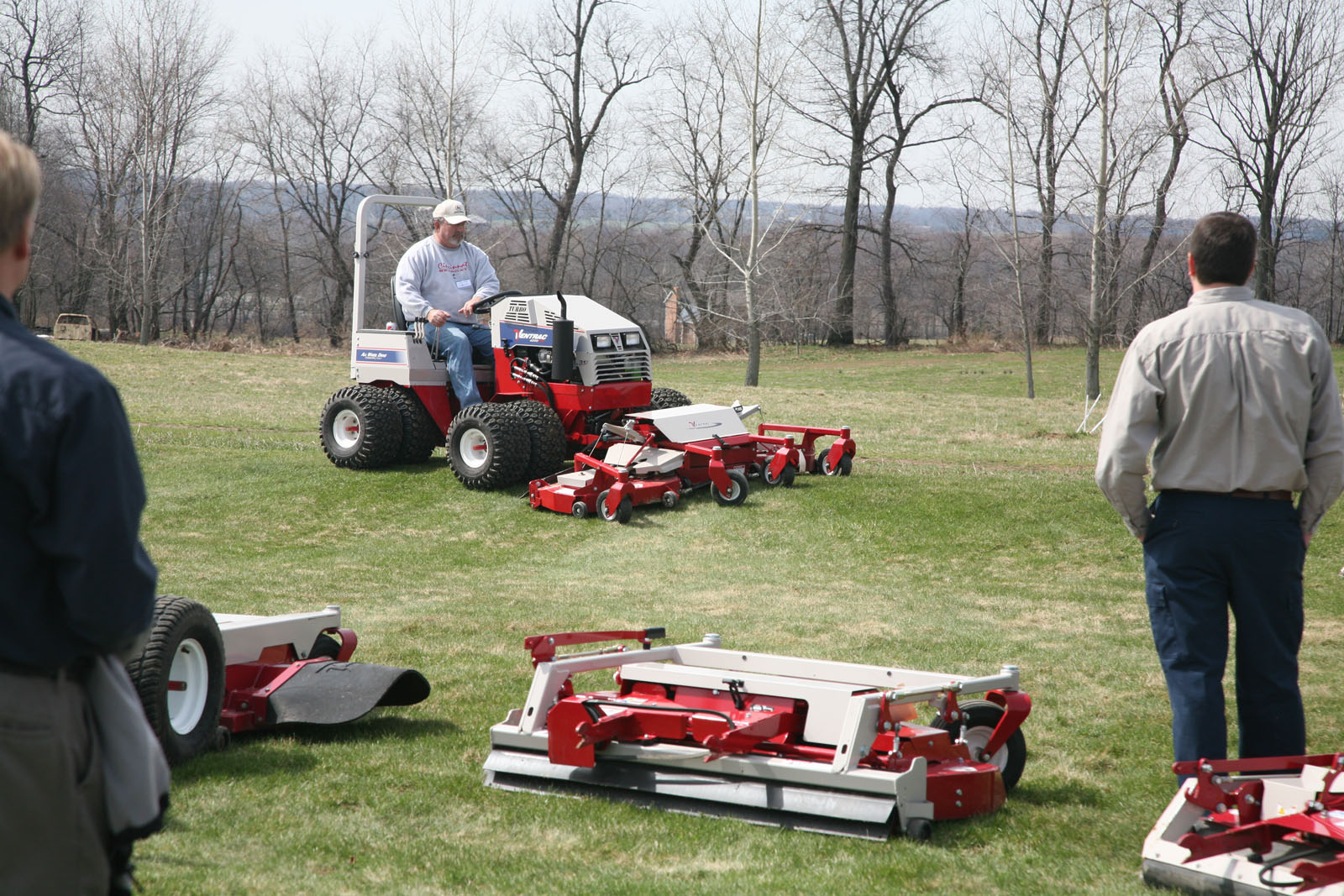 It could not have been a better day for the annual 2010 Ventrac dealer meeting in Orrville, Ohio.   The weather held out and it was perfect with plenty of sunshine throughout the day.   There were plenty of great people that came out to network and share, while some came to try out a tractor and a new attachment they may not have used before.  Dealers and salesmen came from all over, including  Michigan,  Canada,  Pennsylvania,  West Virginia, Tennessee,  North Carolina and all around Ohio.
Posted on March 23, 2010 Tagged in Customer Reviews, Products
Keeping the main campus grounds at NC State University in pristine condition can be a never ending job.  Supervisor, Mark Tennant and grounds crewman, Aaron Pettite, make it look easy.   They enjoy working outdoors for the North Carolina State grounds management department and love the equipment they use to get their work done.  They work together to keep the university looking it's best with, as Mark says, "a very well built machine,"  a Ventrac compact tractor.
Posted on February 24, 2010 Tagged in Customer Reviews, Products, Snow Blowers
Hi….here we are again with some video that Ventrac users have posted on YouTube.   It's exciting to see the enthusiasm that customers show while they operate their Ventrac.   We enjoy getting videos from customers to see the performance they get from their Ventrac tractors  and how much fun they have while using them.