Posted on February 16, 2010 Tagged in Customer Reviews, Products, slope mowing
Ventrac is the ultimate tractor when it comes to mowing steep banks, slopes and hills.
Ventrac customer, Jack Wiley,  demonstrates in his video just how secure it is to mow with his 4000 series Ventrac.    Jack mows banks with up to 28 degree slope and not only is his tractor stable and secure, thetough cut mower does a fantastic job finishing off the tough, unruly weeds at the same time. Continue Reading…
Posted on February 15, 2010 Tagged in Customer Reviews, Snow Blowers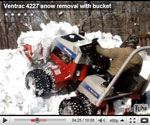 If you own a Ventrac,  you know the pride you feel, the fun you have and the performance you get from one.   Ventrac owners everywhere love to show off their tractors.   And when the snow blasts,  what better way to move that snow than with a Ventrac.   While  exploring around YouTube I  found some  homeowner videos using  Ventrac compact tractors to move snow, either with a snowblower or a slip scoop.
Take a peek and watch homeowners demonstrating what their Ventrac can do in snow and how they use their tractors. Continue Reading…
Posted on February 8, 2010 Tagged in Customer Reviews, Snow Blowers
Barry Frey was unaware how his new client would change his life.
It was 2002, and Frey – pronounced "Fry" – was simply looking for clients to add to the roster of his Smithfield, PA based landscaping and snow removal business.  But when a local hospital called to inform him that he'd just won the contract for their grounds maintenance, he suddenly realized he needed a new tractor.
Posted on February 4, 2010 Tagged in Products, Snow Blowers
A friend sent me a website featuring a Citizen-Times news article about the snow that just recently hit North Carolina.     As I was clicking through the pictures, I was pretty excited to see a couple of Ventrac tractors working hard to clear driveways and parking lots of the snow!
Posted on February 2, 2010 Tagged in Products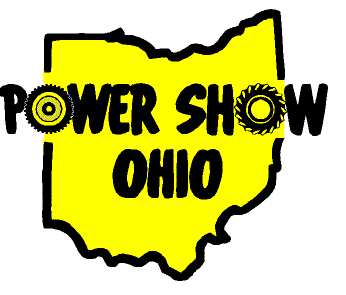 This past weekend I attended the Ohio Power Show in Columbus, Ohio. As I looked at different equipment offered by various manufacturers, I paid special attention to tractors in the $10,000 to $20,000 range. How does Ventrac compare and contrast to other equipment out there?
What I discovered is that Ventrac compact, center articulating tractors and front mounted attachments are very different from anything else in the local market today. The market is flooded by traditional tractors, ZTRs, stand and walk behinds. Walking from booth to booth, these units quickly started looking very much the same. Ventrac is truly a unique product.
In the following article, I compare Ventrac to my observations of other products out there. Continue Reading…
Posted on January 20, 2010 Tagged in Customer Reviews, Hobby Farm, Products
Today, the buzz is all about going green and being environmentally friendly.   But when landowners are dealing with weed issues in driveways and lanes on their property, it is difficult to stay "green."   When weeds take over gravel driveways, getting rid of weeds often involves applying chemicals to the ground where animals or people walk, which is not an environmentally green solution.
But how do you deal with unsightly weeds popping up in gravel driveways or sand horse arenas, dirt pathways and gravel parking areas?
Posted on January 19, 2010 Tagged in Social Media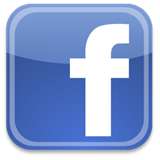 Become a fan of the Ventrac Page on Facebook!
Get connected with Ventrac and discover what this powerful compact tractor is all about.
Get updates about Ventrac
See new product releases
Get Blog updates
Connect with Ventrac owners,  friends and family
Share your Ventrac Adventures
Whether you own a Ventrac, wish you owned a Ventrac or sell Ventrac… we would love to have you join us!
Posted on January 13, 2010 Tagged in Customer Reviews, Products, Snow Blowers
Something exciting happened in January at the Deerhurst Resort in Ontario, Canada.   Crews were hard at work clearing the frozen bay area for the upcoming Canadian National Pond Hockey Championships.   With the help of  Ventrac tractors working for hours,  the crew had the bay ready for the activities.
Posted on January 7, 2010 Tagged in News
Now available: Our NEW Ventrac Catalog. The new catalog is centered on the theme: Ventrac, Your One Tractor Solution
This completely redesigned catalog has been expanded to 48 pages to better highlight our different tractor and attachment models. Attachments are organized according to the following functions:
Posted on January 4, 2010 Tagged in News, Video
At Ventrac we do all our video work in-house.  From our company's beginning, video has played an important role in showing potential customers just what Ventrac can do.  Here is a brief history of video at Ventrac and where we hope to take it. Continue Reading…