Posted on April 21, 2011 Tagged in News, Video
Every year, for two weekends in January, the Deerhurst Resort in Huntsville, Ontario hosts their annual Canadian National Pond Hockey Tournament.   Last year, our blog featured some amazing shots of the event and their 26 ice rinks, where 1200 games are played throughout the course of the tournament.  But this year we got a closer view of the action thanks to Connect Equipment.   Connect, one of our Canadian Ventrac dealers,  shot some footage of the event and sent it to our talented video editors here at Ventrac, Mark and Denver.   They  put their finishing touches on the video and put together a fantastic rendition of some of the weekend's activities.   And of course, Ventrac  equipment was responsible for keeping the rinks cleared between every game.  And they did an awesome job of that!
It was evident the participants had a great time and it was another successful event for Deerhurst Resort!
If you would like more information about Ventrac, you can visit our website at www.ventrac.com to request a free catalog or find a dealer near you.    You can view more Ventrac videos on the Ventrac Youtube Channel.
Posted on April 11, 2011 Tagged in News
This article is about the power, finesse, elegant style, speed, durability, and versatility of Ventrac… on a soccer field. To be more precise, what happens when you put a team of Ventrac employees on a soccer field to play (not to mow, stripe, aerate, seed or landscape, etc.).
For the last several years Ventrac employees have participated in a local indoor soccer league at the Dalton YMCA.   This year 12 teams made up of high school, business, and other acquaintances, participated in the league.  Each team consisted of 5 players on the field at a time.  It is a highly competitive league made up of several solid teams and year after year, Ventrac has managed to finish at or near the top. Continue Reading…
Posted on April 6, 2011 Tagged in News, Spotlight on Dealers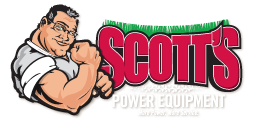 Here at Ventrac we are always pleased to bring on great dealers to carry our products.   One of our newest dealerships to carry the Ventrac line is Scott's Power Equipment in St. Louis, MO.  Besides St. Louis, they have 2 more locations in Missouri at Wentzville and Arnold, with a 4th location in O'Fallon, Illinois.   Read more about Scott's Power in today's post and how they have created a dealership focused on helping their customers find exactly what they need and why they chose Ventrac.