Posted on July 19, 2011 Tagged in Customer Reviews, Hobby Farm, Products, slope mowing, Video
To be a professional athlete, it takes hard work and dedication.  It takes toughness and durability to reach peak performance.  Preparation requires research and study to stay on top of the game.   Former New York Giants Super Bowl XXV Quarterback, Jeff Hostetler, knows all about what it takes.   We recently spoke with Jeff at his home, where he talked with us about his professional career and how he maintains his home and property with a Ventrac tractor.
Owning and maintaining a sloping hillside property in West Virginia can be quite a challenge for many homeowners.   But for Jeff Hostetler, things got a whole lot easier when he found Ventrac.   His home in Morgantown sits elevated atop a 40 acre property of rolling hillsides and a steep landscape that looks almost impossible to maintain.  The panoramic view is striking, but one might wonder how he tends to such an extreme incline.   Jeff found Ventrac to be the professional equipment that was vital for his property needs.
When Jeff  first spotted a Ventrac, it was at a nearby dealer.  What caught his attention was the tractor sitting on a hillside…wondering how it got there.   Wanting more information on this unique find, Jeff contacted the dealer for a demonstration to see what it could do on his steep property.   And as they say, the rest is history.  Jeff fell in love with the Ventrac, not only for how well it performed and handled on the slopes, but how well it was built.  It did everything he needed it to do and more.   Today, his Ventrac is still performing like the first day he got it.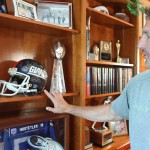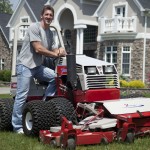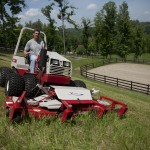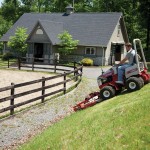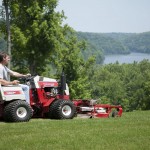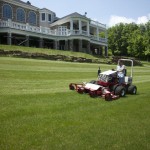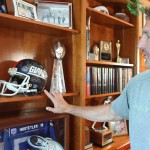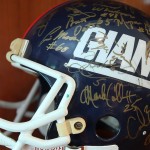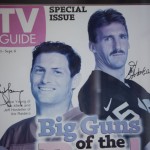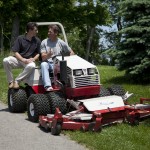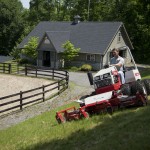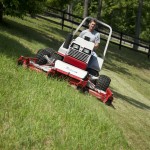 Jeff uses his Ventrac to mow steep inclines around his home and horse barn as well as many other areas around his property.   He finds the leaf blower saves him days of work in the fall, clearing leaves, and the Power Rake keeps the horse riding arena free of grass and weeds.    Jeff also puts the Power Rake to good use when preparing seed beds on some of the construction projects for his Hoss Foundation.
Jeff sees many similarities in what it takes to be a professional athlete and what goes in to a  professional piece of equipment like Ventrac.   Hear what Jeff has to say in his own words about what Ventrac means for him.   More video on slope mowing can be found on the Ventrac YouTube Channel.