Posted on October 3, 2011 Tagged in News, Products
It is always exciting when new equipment arrives at the plant.  And it isn't every day that it happens.  Early last week, there was a massive undertaking happening at Ventrac's Plant One; the arrival of a new Cincinnati Press Brake.
Three years ago, Ventrac purchased its first Cincinnati press brake and has now made room for the arrival of a second press.  This state of the art, Maxform  90MX8 press will help Ventrac make many advances in the metal fabrication department.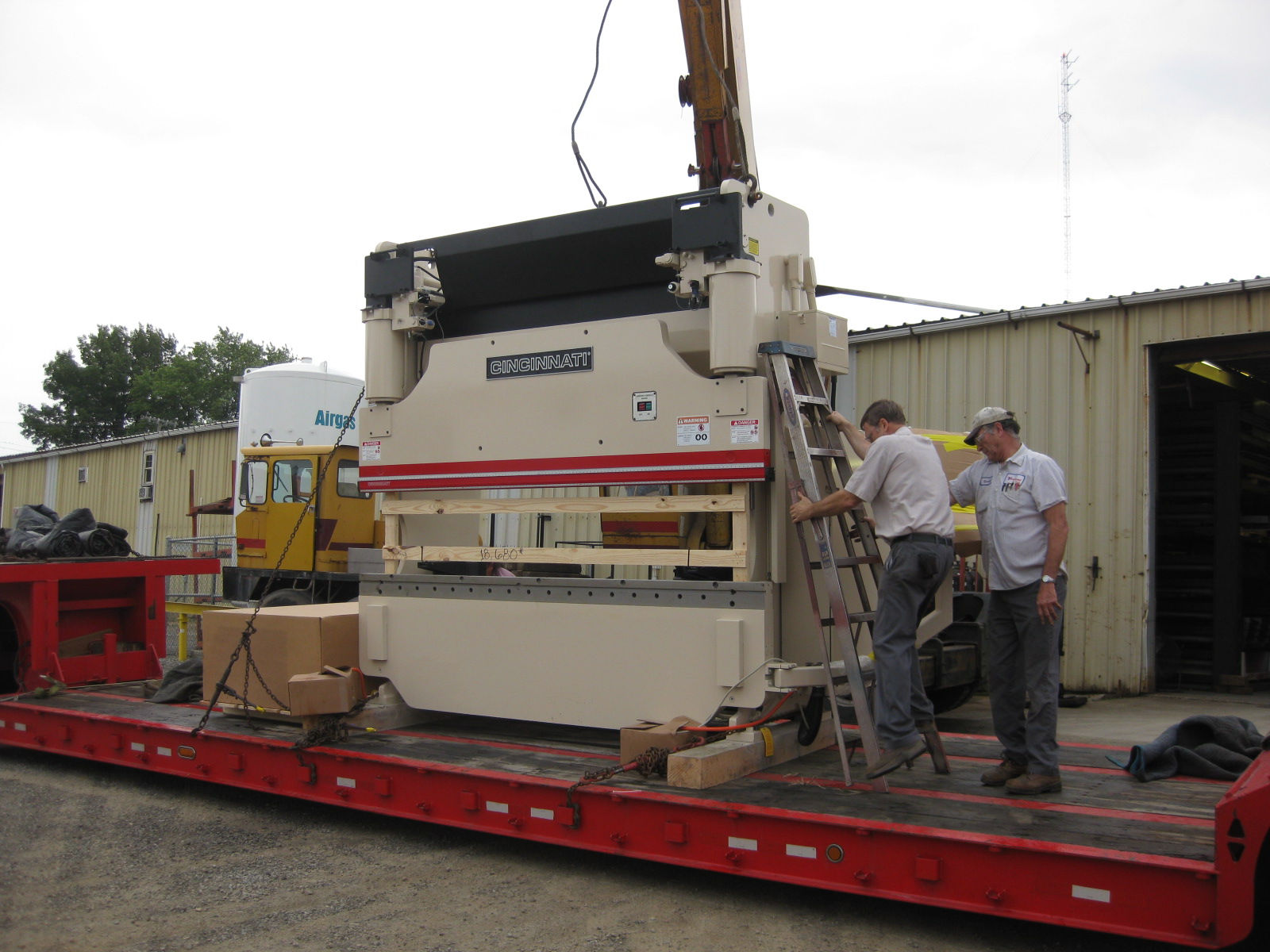 Weeks of prior preparation were required as plans were set in place to bring this new piece into the shop.  The new press arrived, taking the place of an older Amada model, which needed removed in the process.  Out with the old, in with the new!  With the crane ready, forklifts engaged and manpower in place, the new press was set in place to begin its job.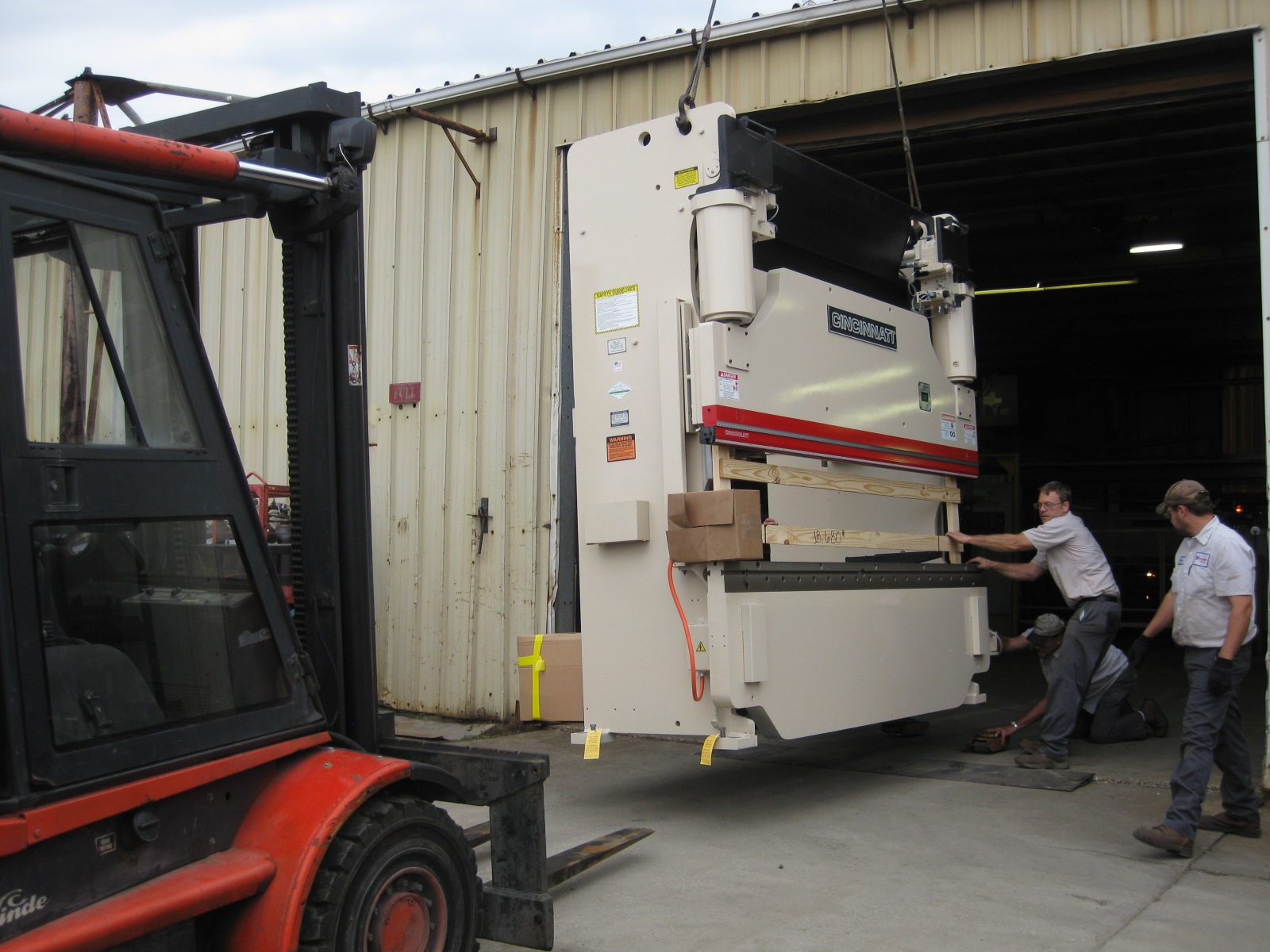 Ventrac is always searching for ways to improve lean manufacturing.   With the many advanced elements and multiple automation features, the new press will reform how many operations are done.  The precision accuracy, high speeds and quick tool setup will allow Ventrac to meet the higher demands of production.
More complex parts can be created in shorter periods of time.  The graphic screen visually displays each step required for the operator while the press automatically clamps and self seats.   The new press will allow for one-piece items to be quickly fabricated for the R & D department and offline programming will help technicians keep ahead of production.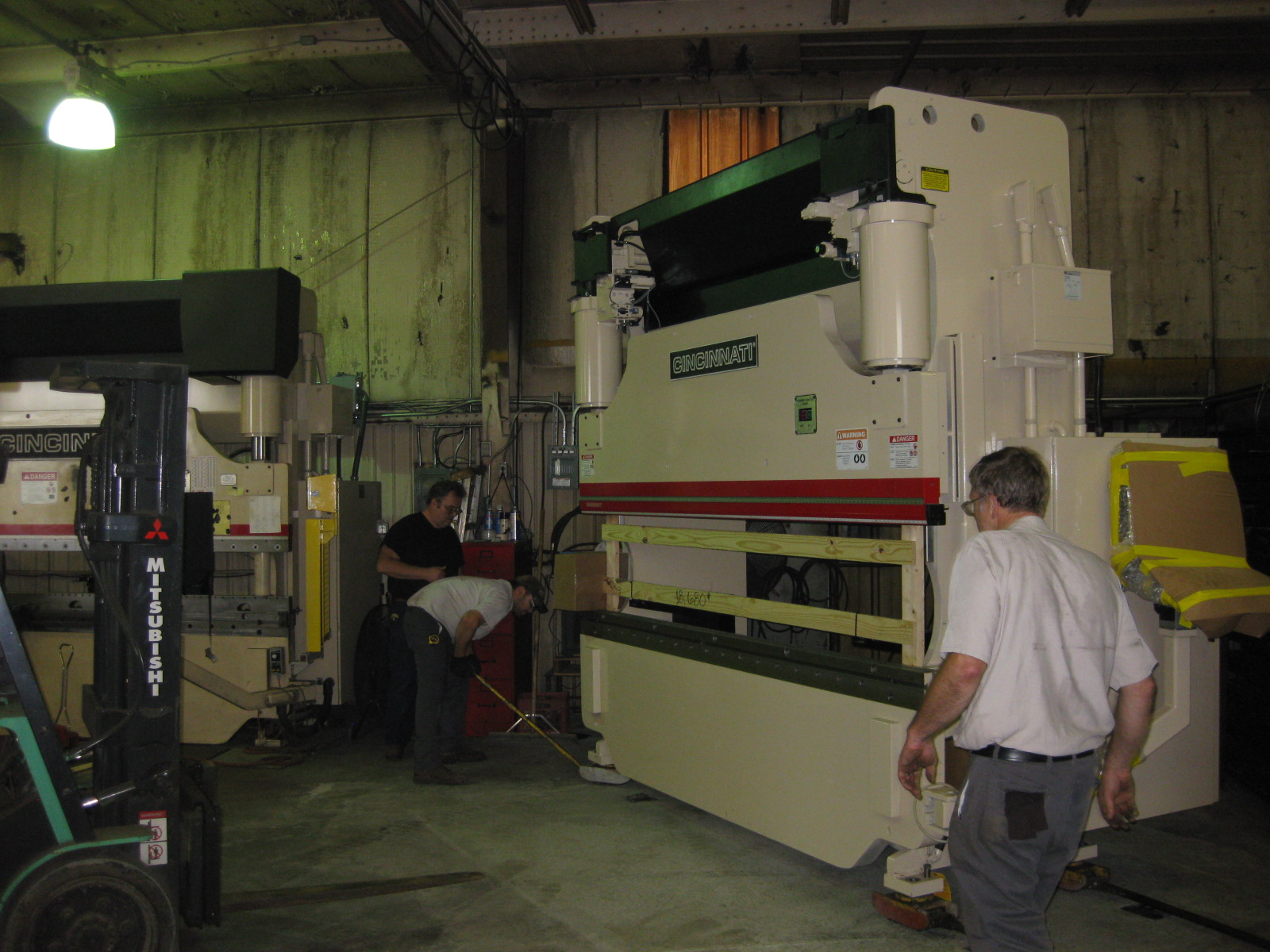 Ventrac chose the Cincinnati press, not only for its capabilities, but because they are manufactured here in Ohio, and supporting local and US companies is something we continue to aim for.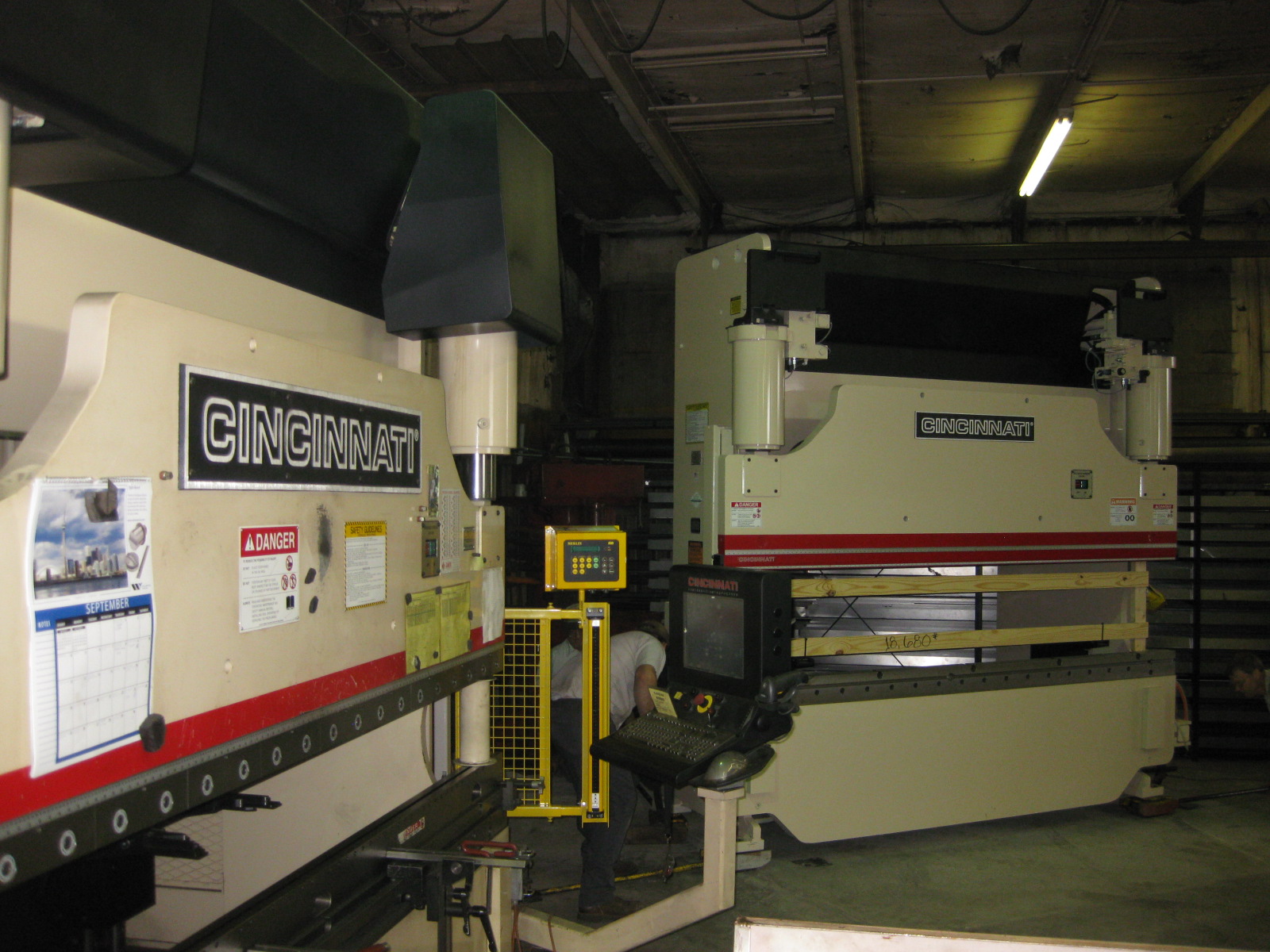 Ventrac is committed to producing high quality tractors and attachments and we are excited to add this new technologically advanced tool  for creating the best parts possible in our manufacturing.
Visit www.ventrac.com for more information on our compact tractors and attachments.