Posted on November 18, 2011 Tagged in Customer Reviews, Products, Spotlight on customers, Video
We all love an inspiring story, especially when great kids are involved.  It reinforces that good values and a driving work ethic are alive and well in our youth.   For all of you who follow Ventrac regularly, you may have already seen our newest video floating around the web.   The featured young man in the video shows there are no age limits when it comes to business savvy.
Vincent Giumenti started VG Lawn Service three years ago at the age of seven.  Vincent is now 10 years old and has turned his passion for mowing lawns into a business he loves.  Although Vincent's father acts as an on-sight supervisor, Vincent takes care of all the physical aspects of mowing, cleanup and care of the lawns he is contracted to maintain.   Vincent's father said Vincent was attracted to mowers at the very young age of two.  Vincent would sit on the front steps and watch as his father mowed the lawn.   After his father was done,  his chance came to push the mower back and forth on the sidewalk, which was shut-off, of course.  When Vincent grew older, his father's gently used White mower helped start the business.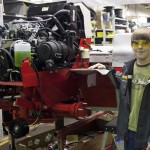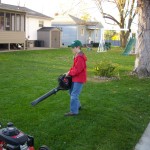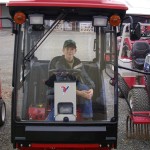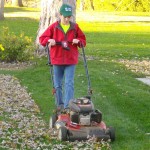 Over the years, Vincent made several upgrades to his lawn mowing equipment and would like to add snow removal services to his business.  The first time Vincent saw a Ventrac, he knew that he wanted one… he was hooked.  Vincent dreams of having a Ventrac…or two…. in his future business plans.    Even at 10 years old, his eye for quality and appreciation for equipment is striking.    He displays a remarkable knowledge of how Ventrac tractors operate.  Vincent even has memorized the model numbers for all the Ventrac attachments!
Before his visit to tour the Ventrac factory, Vincent said, "Last night I could barely get any sleep, because I wanted to come here so bad."    It was a pleasure to meet Vincent and his parents and we were happy to show them how Ventrac tractors are manufactured.
Watch our interview with this young business owner and be inspired by his story and dreams.
Keep up the great work Vincent!   You will go far!