Posted on December 21, 2012 Tagged in News
This holiday season, managers and employees of  Ventrac were challenged to step up during a company wide food drive to help families in need, and step up they did! Employees supplied 4800 lbs. of food and toiletry items that were assembled in to gift baskets.  Everyone came together for the assembly process and in just under 30 minutes, 100 baskets were put together and ready for distribution. Talk about team work!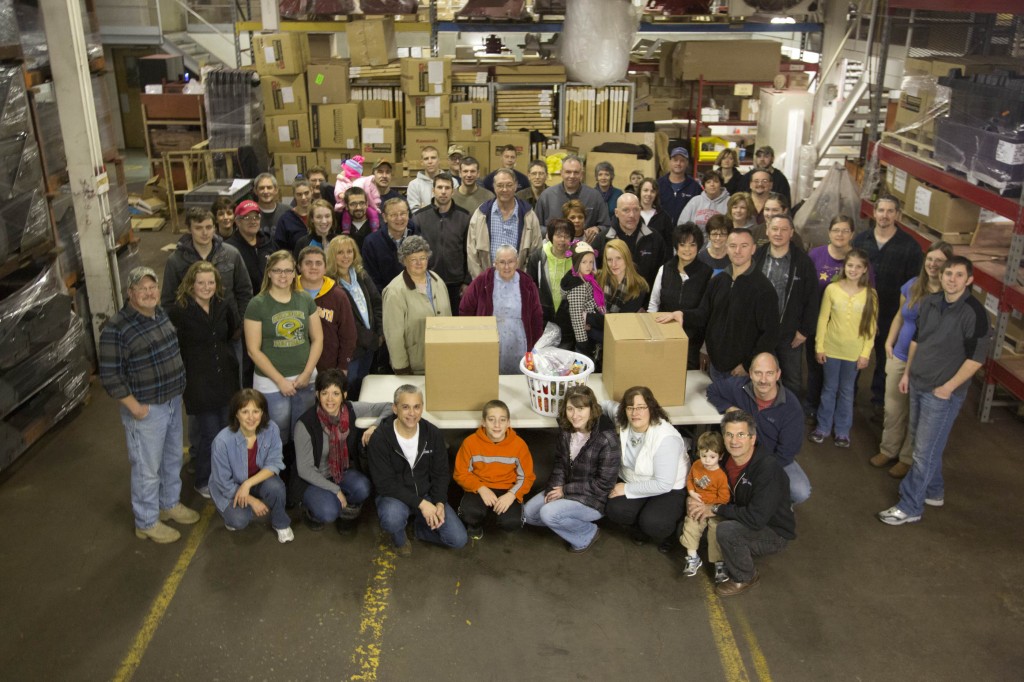 A portion of the baskets were donated to Family Promise of Summit County, Ohio, where they were graciously received by families with children that are or have recently been homeless.  The remaining baskets were distributed to families in our local area.
From the entire Ventrac family, we wish each of our dealers, distributors and customers a very blessed holiday season and a happy and successful new year.