Posted on April 10, 2015 Tagged in Industry events, News
Every year, Cleveland's Smart Business Magazine recognizes and awards manufacturers in North East Ohio with the Evolution of Manufacturing award.  This award is given to manufacturers whom show exemplary and strategic efforts in their manufacturing processes.  Businesses need to show how they have adapted and overcome challenges in their manufacturing processes in order to meet growth and expansion goals.  Ventrac was honored to be one of the 2015 honorees for the Evolution of Manufacturing and the award was received by Arlin Steiner, Ventrac's Director of Manufacturing, during a ceremony in Cleveland, Ohio.
Congratulations to Ventrac and Arlin!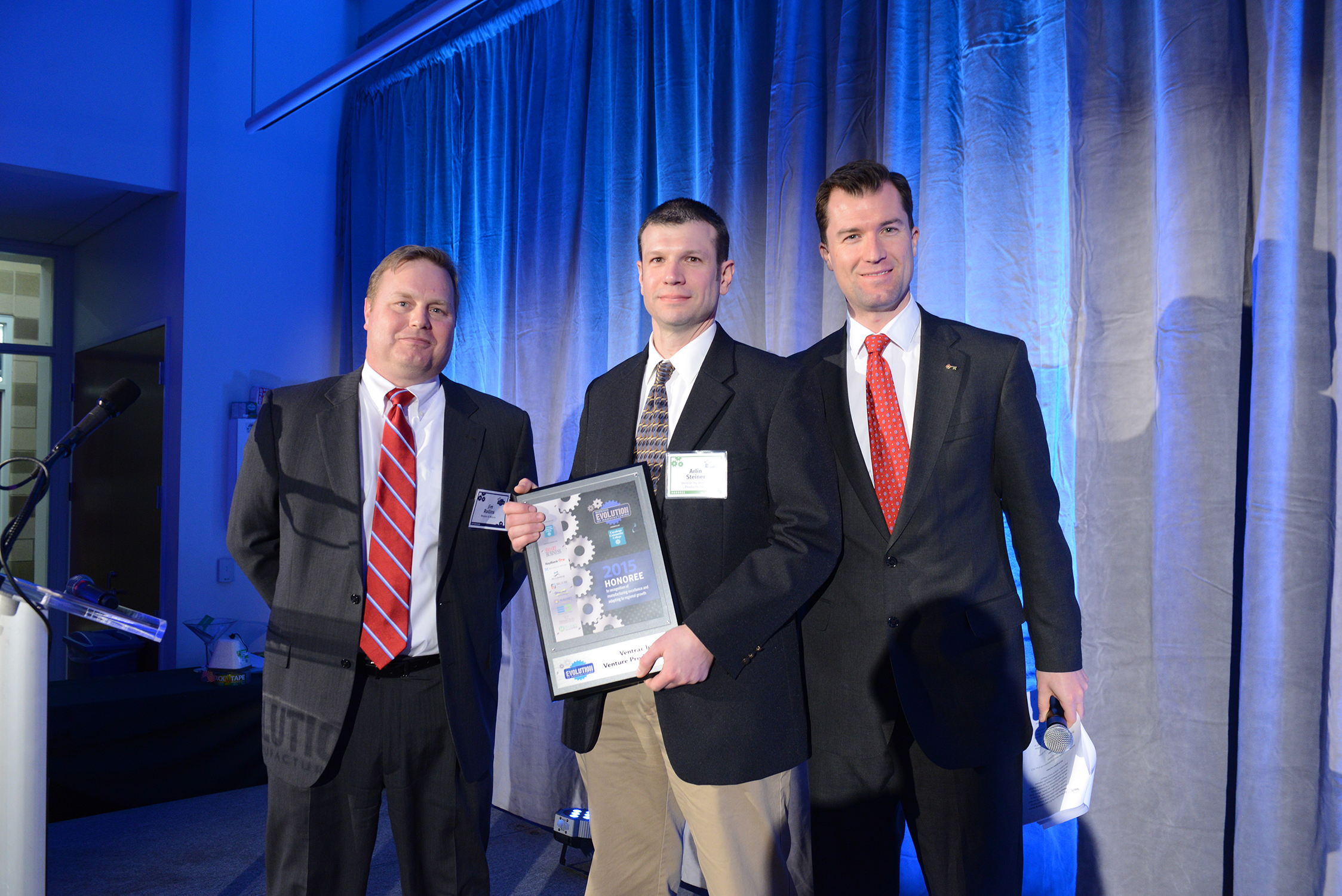 Arlin Steiner, Director of Manufacturing for Ventrac, receives the Evolution of Manufacturing Award for NE Ohio.