Posted on December 23, 2011 Tagged in News, Products, Spotlight on customers, Video
Attention Ventrac owners! If you haven't heard of our Ventrac "Top Fan" competition, here's the story. The competition started with our youngest entry. One small boy whose love of Ventrac is a daily aspect of his life. This young fan, Quinten,  watches Ventrac Youtube videos daily, has worn through numerous Ventrac catalogs and plays "Ventrac" with his toys. He even enjoys a little social activity with his cousin as they watch Ventrac videos together. Continue Reading…
Posted on October 3, 2011 Tagged in News, Products
It is always exciting when new equipment arrives at the plant.  And it isn't every day that it happens.  Early last week, there was a massive undertaking happening at Ventrac's Plant One; the arrival of a new Cincinnati Press Brake.
Posted on September 21, 2011 Tagged in International Market, News, Products, Spotlight on Dealers, Video
Connecting To Customers Around the World
Since 1999, Ventrac has explored and grown in the world of exports. Expanding worldwide to locations in Europe, Asia, Canada, Africa,  South America and the UK, Ventrac has proven that exports can be an important and stable part of business.  With tools available through the Small Business Administration, Ventrac is able to better understand how to choose the strongest candidates to partner with abroad.
Export Video Contest
Ventrac recently entered a video contest sponsored by the SBA and Visa.  Video entries are to inform other small businesses of the advantages of exporting and to highlight their personal success stories.  The entries are also to increase awareness of the government assistance available from the SBA and to explain how exports have successfully grown or maintained a healthy business.
Our video entry features Dallas Steiner, President and CEO of Ventrac, and describes how Ventrac's export market has helped create a secure and profitable company.  Strong exports helped Ventrac weather the recession and  the world of international sales continues to grow today.
Sweden's 1000th Tractor Sold
Ventrac's export division continues to expand with many success stories along the way.  One distributor across the seas , LAPAB of Sweden, has done a phenomenal job with Ventrac.  It is exciting to see how they have grown with Ventrac.  LAPAB specializes in the Ventrac 3000 series tractors and distribute quite a few.  Just how many?   Well…in April, 2011, LAPAB helped deliver the 1000th tractor to a very happy and satisfied customer.  Anders Pettersson and Peter Karlsson from LAPAB, along with Parkmaskiner (one of LAPAB's dealers) made the delivery to FaBo Falkenbergs Bostader.  This new unit is one of ten Ventrac machines this customer owns!
Ventrac knows that exports can provide stability to any growing business.   For more information about Ventrac tractors and where to find, visit www.ventrac.com.
Posted on June 28, 2011 Tagged in News, Spotlight on Dealers
New to our network of Ventrac dealers are the CNY family of stores in Central New York.   For our dealer spotlight we will start with their New Holland Binghamton dealership….here is their story.   Glad to have you on board!
Posted on June 15, 2011 Tagged in News, Snow Blowers, snow removal
No one really wants to think about snow and ice in the middle of the summer, but next week we are heading to an industry show that is all about the wintery stuff!    It is time for the Snow and Ice Management Association's 14th  Annual Snow and Ice Symposium.    This year, held in Schaumburg, Illinois, the show promises to provide snow professionals with the newest trends and best practices in snow and ice management.
Posted on April 21, 2011 Tagged in News, Video
Every year, for two weekends in January, the Deerhurst Resort in Huntsville, Ontario hosts their annual Canadian National Pond Hockey Tournament.   Last year, our blog featured some amazing shots of the event and their 26 ice rinks, where 1200 games are played throughout the course of the tournament.  But this year we got a closer view of the action thanks to Connect Equipment.   Connect, one of our Canadian Ventrac dealers,  shot some footage of the event and sent it to our talented video editors here at Ventrac, Mark and Denver.   They  put their finishing touches on the video and put together a fantastic rendition of some of the weekend's activities.   And of course, Ventrac  equipment was responsible for keeping the rinks cleared between every game.  And they did an awesome job of that!
It was evident the participants had a great time and it was another successful event for Deerhurst Resort!
If you would like more information about Ventrac, you can visit our website at www.ventrac.com to request a free catalog or find a dealer near you.    You can view more Ventrac videos on the Ventrac Youtube Channel.
Posted on April 11, 2011 Tagged in News
This article is about the power, finesse, elegant style, speed, durability, and versatility of Ventrac… on a soccer field. To be more precise, what happens when you put a team of Ventrac employees on a soccer field to play (not to mow, stripe, aerate, seed or landscape, etc.).
For the last several years Ventrac employees have participated in a local indoor soccer league at the Dalton YMCA.   This year 12 teams made up of high school, business, and other acquaintances, participated in the league.  Each team consisted of 5 players on the field at a time.  It is a highly competitive league made up of several solid teams and year after year, Ventrac has managed to finish at or near the top. Continue Reading…
Posted on April 6, 2011 Tagged in News, Spotlight on Dealers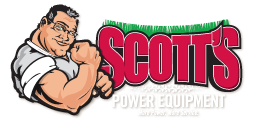 Here at Ventrac we are always pleased to bring on great dealers to carry our products.   One of our newest dealerships to carry the Ventrac line is Scott's Power Equipment in St. Louis, MO.  Besides St. Louis, they have 2 more locations in Missouri at Wentzville and Arnold, with a 4th location in O'Fallon, Illinois.   Read more about Scott's Power in today's post and how they have created a dealership focused on helping their customers find exactly what they need and why they chose Ventrac.
Posted on March 29, 2011 Tagged in News
A news article came across my desk last week.  I know, that doesn't sound like a big deal, but the subject of the article was very close to the heart of a Ventrac employee, Eric Fodor.   Our local newspaper wrote the story about Eric's sister, Alyssa Fodor.  Alyssa and Eric experienced the tragic loss of their grandfather several years ago due to a tractor rollover accident.   As I read through the text of this article, I thought it was very thought provoking and was something that needed to be shared with our readers.   Maybe you have had a similar experience as the Fodor family, and even if you have not, hopefully we can help Alyssa in her quest to take a horrible accident and give it a higher purpose.    She now makes it her passion and mission to develop programs to make sure tractors are equipped with ROPS (rollover protective structures) in hopes that other families may avoid the pain her family went through.   Continue Reading…
Posted on January 5, 2011 Tagged in Customer Reviews, News, snow removal

Last week, we had the pleasure of a visit to our facilities from a leader in the snow industry.  Why is this exciting?  And why write about it?    Because this is really BIG.   Those of you in the snow industry will recognize him as the foremost snow and ice industry consultant in the country today, with 35+ years experience  – the one and only, Mr. John Allin.