Posted on February 2, 2010 Tagged in Products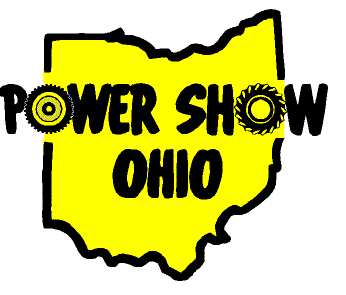 This past weekend I attended the Ohio Power Show in Columbus, Ohio. As I looked at different equipment offered by various manufacturers, I paid special attention to tractors in the $10,000 to $20,000 range. How does Ventrac compare and contrast to other equipment out there?
What I discovered is that Ventrac compact, center articulating tractors and front mounted attachments are very different from anything else in the local market today. The market is flooded by traditional tractors, ZTRs, stand and walk behinds. Walking from booth to booth, these units quickly started looking very much the same. Ventrac is truly a unique product.
In the following article, I compare Ventrac to my observations of other products out there. Continue Reading…
Posted on January 20, 2010 Tagged in Customer Reviews, Hobby Farm, Products
Today, the buzz is all about going green and being environmentally friendly.   But when landowners are dealing with weed issues in driveways and lanes on their property, it is difficult to stay "green."   When weeds take over gravel driveways, getting rid of weeds often involves applying chemicals to the ground where animals or people walk, which is not an environmentally green solution.
But how do you deal with unsightly weeds popping up in gravel driveways or sand horse arenas, dirt pathways and gravel parking areas?
Posted on January 13, 2010 Tagged in Customer Reviews, Products, Snow Blowers
Something exciting happened in January at the Deerhurst Resort in Ontario, Canada.   Crews were hard at work clearing the frozen bay area for the upcoming Canadian National Pond Hockey Championships.   With the help of  Ventrac tractors working for hours,  the crew had the bay ready for the activities.