Posted on May 29, 2013 Tagged in Industry events, News, Snow Blowers, snow removal, Video

Ventrac is excited and honored to be selected as a presenter at the 2013 Sno-Motion training event as the premier sidewalk snow removal expert. Phil Harwood, the event founder and facilitator, selected industry experts to present carefully selected topics based on an assessment of industry needs.  This annual two-day event features exclusive snow industry training that will feature the eight aspects of managing a snow business and the best tools available to help manage those areas of business. 
Sign up here NOW!  

Posted on April 3, 2013 Tagged in Industry events, News, snow removal

We were honored to have our President, Dallas Steiner, be the featured guest on John Allin's radio show "Managing Snow and Ice with John Allin."  Managing Snow and Ice is a one hour weekly radio program dedicated to covering issues and topics that affect snow professionals.  The host of the show, John Allin, is the original founder of the Snow & Ice management Association (SIMA) and has been a leader in the formation of the Accredited Snow Contractor's Association (ASCA).  With over 30 years in the snow management industry, combined with his vast experience, Allin is recognized as the foremost snow and ice industry consultant in the country today.
John's interview with Dallas covers a variety of topics ranging from Dallas' role with Ventrac, International sales and how Ventrac is an ideal piece of sidewalk snow removal equipment for snow contractors.  You can hear the interview with Dallas now by clicking on the live recording link below.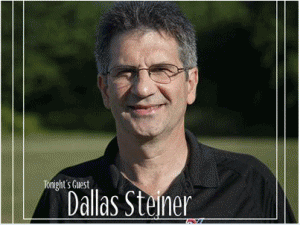 Interview with Dallas Steiner Only
Full Show – Managing Snow & ICE with John A Allin. 4/2/2013
Posted on August 31, 2012 Tagged in Customer Reviews, News, Products, snow removal

A few of us in the office just arrived back from a couple of days in Chicago (which is a beautiful, fascinating city, by the way!) where we attended a Snow Strategies Forum presented by the great folks of SIMA (Snow and Ice Management Association). Ventrac was proud to be one of the sponsors for this event. Forums of this kind help provide SIMA members an opportunity for continued networking within their industry. They also allow members a chance to gain Certified Snow Professional credits to further their business knowledge.
SIMA organized a terrific event and it was evident that lots of hard work and attention to detail was put in to planning for all to run smoothly. The event had a very educational, interesting, and even entertaining lineup this year. The first day was organized with more of a personal twist focusing on growth at a personal level that feeds over in to the business side of things. Day two focused more on the customer side of things and how snow contractors and clients can work together for mutual results.
Day one featured Steve McClatchy, founder of Alleer Training and Consulting. Steve's wit and humor, coupled with his highly motivational time management solutions, made for a very fun day and entertaining session. His presentation had a focus on productivity, finding more time in a day, building better relationships, and reducing stress in the workplace as well as our daily lives. His unique style of thinking went beyond the normal paths our brains operate to offer very effective solutions to some old habits or ruts we get in to. Steve's website is at www.alleer.com. If you find that some personal growth and organization is in order, check out what he offers. I can say that I walked away with many new ideas on how to manage time, balance life and stay more organized than I would have imagined.
Day two was facilitated by Innovation Games, who led a highly interactive approach to connect the end consumer with the snow contractor. The creators of Innovation Games set up a panel of consumers that included Facility Directors, Account Managers and VP of Operations for businesses such as Walgreens, OfficeMax and ARAMARK.
The panel of consumers engaged with snow contractors in a series of exercises designed to share their needs when it comes to what they expect from each other. The exercises allowed both the consumer and the contractor to interact in a way that is not normally done in every day business. The distinctive approach of Innovation Games allowed each side to discover market problems and opportunities in the industry while finding ways to work better together in the future. This kind of interaction was the first of its kind offered to SIMA members. You can read more about their collaborative play format at the Innovation Games website.
Ventrac is proud to be a continuing sponsor and partner to the SIMA organization.  SIMA is a valuable resource for snow contractors through their networking and educational events.   If you are not already aware, the resources and networking opportunities on www.goplow.com is  a great place to start learning what SIMA offers for snow industry contractors. We are slowly approaching the winter season and now is a great time to check the SIMA website and learn more about their membership. For more information on Ventrac snow clearing options for sidewalks, compact areas and more, visit our site at www.ventrac.com or see our snow management equipment at www.ventrac.com/advantages/snow/.
Posted on June 15, 2011 Tagged in News, Snow Blowers, snow removal
No one really wants to think about snow and ice in the middle of the summer, but next week we are heading to an industry show that is all about the wintery stuff!    It is time for the Snow and Ice Management Association's 14th  Annual Snow and Ice Symposium.    This year, held in Schaumburg, Illinois, the show promises to provide snow professionals with the newest trends and best practices in snow and ice management.
Posted on January 5, 2011 Tagged in Customer Reviews, News, snow removal

Last week, we had the pleasure of a visit to our facilities from a leader in the snow industry.  Why is this exciting?  And why write about it?    Because this is really BIG.   Those of you in the snow industry will recognize him as the foremost snow and ice industry consultant in the country today, with 35+ years experience  – the one and only, Mr. John Allin.
Posted on January 3, 2011 Tagged in snow removal
About the Author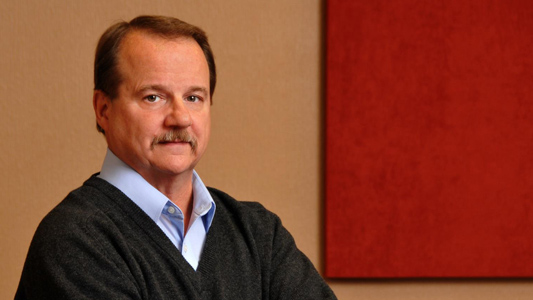 John Allin is a Snow Industry Leader, Consultant, Speaker & Innovator for over 3 decades.
By John Allin
January 3, 2011
One of the most difficult areas snow contractors have to deal with is "sidewalks". Most contractors shy away from this kind of work. And, with good reason. Too often we experience labor issues associated with getting guys to get out in the elements and battle the snow first hand. It's much different than from the warm cab of a truck or loader or skidsteer. It's cold. It's nasty. It's generally a thankless job that must be done without benefit of mechanical devices that would make the job easier. Or – better stated – the mechanical devices that ARE used in sidewalk snow clearing are sometimes not designed for the activity. Skid steers work well, but are severely limited in some instances. They don't work real well in light snowfalls, and require some rather expensive attachments in order to make them efficient. They are heavy and transporting them can be problematic, especially during monster snowfalls.
"THIS piece of equipment [Ventrac] will likely redefine how medium to large snow contractors address sidewalk work."
In my opinion the most productive piece of sidewalk snow clearing equipment is the Trackless. A very close second would be a Holder. Unfortunately, these units cost upwards of $125,000.00 to $175,000.00 each. WOW !!! For a snow contractor – that's just not feasible. You can buy these units "used", but even then the dollars can be exorbitant given the snow contractors allocated equipment budget. For a municipality or an airport – it's a whole lot easier to cost justify the expenditure.
I've spent some time researching alternatives – and I've found something considerably more affordable, easy to use (actually, you might classify it as "fun" to operate), will replace at least a dozen laborers (possibly more) and has some versatility outside the snow arena. Ventrac makes a unit that is ideally qualified to do lots of sidewalk work, never gets tired and is easy to operate. When I first saw one operate – the thing that ran through my mind was "this is a small Trackless unit".
It is articulating, four wheel drive, cab enclosed (heated) and has attachments ideally suited for sidewalk work. The snowblower attachment cleans down to pavement. The power broom is just like a walk-behind broom (only MUCH faster). They even have a "V" blade for it. I watched this machine push 12" of snow 20 yards up a 20 degree incline and not slip once…….
Best thing about it – – It has a salt spreader on the rear, made just for this machine !!!! How many of you have tried to put a spreader on the back of a quad (or 4 wheeler), only to be disappointed in the performance (or the fact that the back end of the quad is wayyyyyy over-weight??). Not any more – not with this unit.
And all (including attachments) for 20% of the cost of a stripped down Trackless…….
I'm not often impressed with "toys". The equipment we use as snow contractors has evolved over the years – we now finally have reliability and durability – but sidewalks are still done "the old fashioned way", for the most part. "Innovation" is a word too often thrown around by people who are not innovators. THIS piece of equipment will likely redefine how medium to large snow contractors address sidewalk work.
And – the thing I'm most amazed about ??? This thing has been around for over 10 years. The Ventrac people have been hiding in small town in Ohio – about 2.5 hours away from Erie. I went there a few days ago and looked at the manufacturing facility. I got to play with the equipment. I saw how it's built. I like it. A LOT !!
Oh… by the way – you can put a mower deck on it too….but, I don't much care about that sort of thing. But, for some contractors – they could use it year round, if you're into that sort of thing.
Check 'em out…… http://ventrac.com/advantages/snow/
---
Reposted with permission from johnallin.com
---

Dallas Steiner, CEO of Ventrac, featured on Managing Snow & ICE with John A Allin. 4/2/2013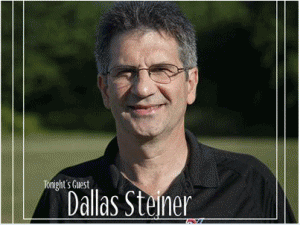 Interview with Dallas Steiner Only
Full Show – Managing Snow & ICE with John A Allin. 4/2/2013
Posted on November 30, 2010 Tagged in News, Products, snow removal
We love to hear from our customers!   And we love to see Ventrac popping up in some of the most unusual places across the country.   In Duluth, Minnesota, the Aerostich company mailed out their annual holiday supplement and what can you find on the front cover?    A happy customer with his Ventrac!    Just today, we got a great email from this customer who wanted to share his story with us.