Posted on June 20, 2013 Tagged in Hobby Farm, News, Products, Spotlight on Dealers, Video
One local Ventrac dealer is helping to make a difference in the lives of many.  Bryan Hollopeter, a fourth generation Medina family businessman and General Manager of Medina Tractor Sales,  took the initiative and helped spearhead a community garden project for Feeding Medina County.  Ventrac partnered with Medina Tractor, as one of the many sponsors, to help with the food and garden project and we caught up with them on the big day of planting.
Posted on July 24, 2012 Tagged in News, Product Feature Updates, Products, slope mowing, Spotlight on Dealers
Ventrac unveiled a new Model 4500 tractor at a recent International Dealer Sales Meeting. The sales meeting was held in Canton, Ohio where Ventrac dealerships were invited to get the first look at the new tractor. Over 10 different countries were represented in the dealership attendance, with some traveling from as far away as Japan. The meeting culminated with a hands-on demonstration held at Malone University, where dealers operated the new 4500 tractor and experienced the features and benefits of the new model. Dealers tried their hand at stump grinding, trenching, edging, tilling, mowing, aerating and, much more.
Tim Jeffries, Director of Sales, said dealers were excited about the meeting. Tim added, "It was awesome to have our dealers together for a few days. They are excited about the new benefits and features of the new tractor and the direction that Ventrac is heading."
The new 4500 is the perfect balance of building on the company's past while redefining the future. With new powerful engine options, more safety features, enhanced technology and easy, comfortable handling, the 4500 will soon become a customer favorite in Ventrac's lineup.
New Engine Options
New multiple engine options offer powerful performance choices in the Briggs and Stratton, Kawasaki and Kubota models. The new 4500 will provide a propane 'green' engine option with the Kubota WG972-GL. When adding the optional propane kit, this Bi-Fuel Ready tractor offers gas and/or propane fuel operation for fuel savings and cleaner burning emissions and can reduce your carbon footprint up to 90%.*
Ease of Use and Comfort
Ergonomically friendly controls include an easy to reach automotive style parking brake, and a conveniently located PTO belt tensioner. The relocated weight transfer lever allows operators to easily adjust for increased stability on slopes and for increased lift capacity.
The sealed electrical system protects fuses, relays and terminals from corrosion and outdoor elements. A new automotive style wire harness allows a quick 'plug and play' feature for ease of connecting optional tractor accessories.
The optional digital slope indicator with warning light integrates into the dash, providing easy visibility, and allows operators to continuously monitor the degree of slope operation.
The extra large premium comfort seat with adjustable slide rails will provide many hours of riding comfort for operators.
Added Features
The tractor features an enclosed muffler for greater visibility and minimized exhaust exposure. Operators of the new 4500 are kept informed of operational temperatures, oil pressure or low voltage levels with the enhanced instrumentation of the new 6-function warning gauge.
New technology can be seen in the electronic instrument panel on the newly redesigned dash. With tachometer, speedometer, fuel gauge, hour meter and temperature gauge, operators stay well informed.
A battery disconnect switch feature fully disables the electrical system and includes a fail safe disconnect.
Features of the Ventrac 4500 include:
Multiple Engine Options
Propane "Green Industry" Engine Option
Enclosed Muffler
Enhanced Weight Transfer Lever
Pre-Wired Plug and Play Wire Harness
Fold-Down ROPS- standard
Premium Comfort Seat- standard
Optional Digital Slope Indicator integrated into dash
Advanced Electronic Instrument Panel
6 Function Warning Gauge and Alarm
Conveniently Located PTO Belt Tensioner
Onboard Diagnostic System
Sealed Electrical System
Thermostat Controlled Oil Cooler
Battery Disconnect Switch
Automotive Style Parking Brake
Universal PTO Switch
Enhanced SDLA Operator Controls
Optional Horn
3 Tire Options -Standard All Terrain Tires, or optional Turf and Bar Tires
Over 10 Accessory Options
3-Point Hitch Accessory
3-N-1 Adapter for towing and rear attachments
With the release of the new 4500 tractor, Ventrac continues to build on their solid reputation of providing durable, quality equipment that serves many industry markets.
Ventrac compact tractors and commercial grade attachments are designed and manufactured at their Orrville, Ohio facilities utilizing the latest in 3D cad software, laser-cutting technology, robotic welding and a powder paint system.
Ventrac tractors are designed with an articulating frame, front end attachments and all wheel drive traction in a compact design that offers unmatched versatility. Ventrac serves a wide variety of markets including golf course turf management, municipalities, schools, universities, snow and landscape contractors, hobby farmers, homeowners and estate owners.
Ventrac compact tractors and attachments are sold and serviced through a network of authorized dealers in the USA, Europe, and Canada including South Africa, South Korea, Chile, Japan, Sweden and more. Dealers are supported by the company's corporate headquarters, Venture Products, Inc. in Orrville, Ohio.
For more information visit: http://ventrac.com/4500
Watch Video Introduction: http://ventrac.com/QR/4500
*source – http://www.epa.gov
Posted on September 21, 2011 Tagged in International Market, News, Products, Spotlight on Dealers, Video
Connecting To Customers Around the World
Since 1999, Ventrac has explored and grown in the world of exports. Expanding worldwide to locations in Europe, Asia, Canada, Africa,  South America and the UK, Ventrac has proven that exports can be an important and stable part of business.  With tools available through the Small Business Administration, Ventrac is able to better understand how to choose the strongest candidates to partner with abroad.
Export Video Contest
Ventrac recently entered a video contest sponsored by the SBA and Visa.  Video entries are to inform other small businesses of the advantages of exporting and to highlight their personal success stories.  The entries are also to increase awareness of the government assistance available from the SBA and to explain how exports have successfully grown or maintained a healthy business.
Our video entry features Dallas Steiner, President and CEO of Ventrac, and describes how Ventrac's export market has helped create a secure and profitable company.  Strong exports helped Ventrac weather the recession and  the world of international sales continues to grow today.
Sweden's 1000th Tractor Sold
Ventrac's export division continues to expand with many success stories along the way.  One distributor across the seas , LAPAB of Sweden, has done a phenomenal job with Ventrac.  It is exciting to see how they have grown with Ventrac.  LAPAB specializes in the Ventrac 3000 series tractors and distribute quite a few.  Just how many?   Well…in April, 2011, LAPAB helped deliver the 1000th tractor to a very happy and satisfied customer.  Anders Pettersson and Peter Karlsson from LAPAB, along with Parkmaskiner (one of LAPAB's dealers) made the delivery to FaBo Falkenbergs Bostader.  This new unit is one of ten Ventrac machines this customer owns!
Ventrac knows that exports can provide stability to any growing business.   For more information about Ventrac tractors and where to find, visit www.ventrac.com.
Posted on July 27, 2011 Tagged in Golf Course Maintenance, International Market, Spotlight on Dealers

We would like to welcome our newest International Distributor to the Ventrac family, Asia Turfquip Supplies, in Singapore.  ATS is a diversified company that provides quality turf products and the latest innovations in turf management practices.   Their locations  serve Singapore, Malaysia and Indonesia and they are a key industry player, serving golf courses, public parks, recreation facilities and water management.    Having just received their first shipment of Ventrac equipment as a new distributor, they were aimed and ready to focus on training and operation.
Posted on June 28, 2011 Tagged in News, Spotlight on Dealers
New to our network of Ventrac dealers are the CNY family of stores in Central New York.   For our dealer spotlight we will start with their New Holland Binghamton dealership….here is their story.   Glad to have you on board!
Posted on April 6, 2011 Tagged in News, Spotlight on Dealers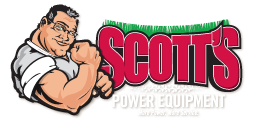 Here at Ventrac we are always pleased to bring on great dealers to carry our products.   One of our newest dealerships to carry the Ventrac line is Scott's Power Equipment in St. Louis, MO.  Besides St. Louis, they have 2 more locations in Missouri at Wentzville and Arnold, with a 4th location in O'Fallon, Illinois.   Read more about Scott's Power in today's post and how they have created a dealership focused on helping their customers find exactly what they need and why they chose Ventrac.
Posted on February 8, 2011 Tagged in ventrac dealer location

Our dealers are a highly valued part of our company.   We would like to recognize one of our newest dealers in the blog this week.  Clinton Tractor and Implement of Clinton, New York is now a proud dealer of Ventrac!   Owned by the Calidonna family, Clinton Tractor has been a family-owned and family-run business for over 50 years.
Posted on December 20, 2010 Tagged in News, Spotlight on Dealers

If you are a lawn care specialist, professional landscaper, architect, designer or contractor, you don't want to miss one of North America's largest horticultural, lawn and garden trade shows and conference.   Landscape Ontario Congress is Canada's largest green industry event for landscape professionals.   Come out to see Ventrac on display!
Posted on August 30, 2010 Tagged in News, Products, Spotlight on Dealers
We are  proud to announce that Zimmer Tractor, Inc. of Monroe, Ohio has recently added Ventrac tractors and attachments to their current product line.   Covering the Cincinnati-Tri-State area, Zimmer provides product to a wide range of industries, including homeowners, turf and commercial industries as well as a large portion of customers in the agricultural industry.  Ventrac will be available at the Monroe, Ohio showroom only, but Zimmer Tractor showrooms can also be found in Aurora and Brookville, Indiana.
"We thought Ventrac would be a good fit for our customers," says Jason Beckner, Vice President.  Besides offering customers an Ohio manufactured product,  Zimmer added the Ventrac line because it had a design, form and function that was different than some of their current lines of compact tractors.  Ventrac's all wheel drive and tight turning radius design will allow it to go where other tractors can not and will be sold to end-users who require a tractor that does much more than mow grass.   With its many unique features, the new product will bring a heightened dimension to the  Zimmer lineup.   Along with Ventrac, the dealership carries a wide range of quality equipment including Kubota, New Holland, Scag, Wright, Landpride, Woods and Bush Hog.
The business owes its success to the core beliefs that customer satisfaction comes first and with Zimmer's experienced staff and top notch facilities, customers get the specialty attention they need – before, during and after the sale.  "Every employee is customer-centered,"  adds Beckner.  "We have the staff and the facilities to take care of the customer the way they need to be taken care of."
Throughout the year, customers can take advantage of seasonal specials offered by Zimmer on select equipment and accessories.  A full service parts department with skilled technicians are always on hand to keep equipment running at its peak performance.
Zimmer Tractor can be found online at www.zimmertractor.com, and for those who would like to see the impressive Monroe, Ohio showroom stop in to check out the full line of quality equipment located at 461 Breaden Drive.  The store is open Monday – Friday 7:30am to 5:00pm and Saturday 8:00am to 12:00pm.  They can also be contacted at 513-539-0539.
To find out more about Ventrac and to view the full line of tractors and attachments, visit www.ventrac.com.
Posted on August 11, 2010 Tagged in News, Spotlight on Dealers, ventrac dealer location
When it comes to great service and caring for customers, our dealers are some of the best in the industry.   What they do on a day to day basis means the world to us.    So, to give them a well-deserved pat on the back, we want to feature our dealers and professionals that stand out in the industry.  They are companies and people who share our philosophies and give their best every day delivering quality products and fantastic service.   Our first featured dealer is Hines Equipment of Pennsylvania.