Posted on March 29, 2012 Tagged in Customer Reviews, News, Products, stump grinders
LOOK WHO MADE THE COVER!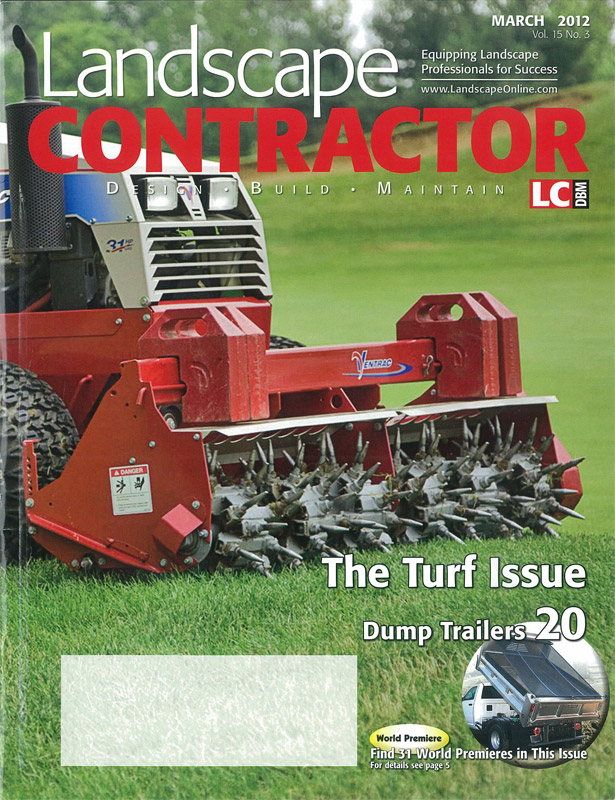 There was a buzz of excitement around the office when our copies of the March 2012 Landscape Contractor magazine arrived.  We were thrilled to be on the cover, right there front and center, with our Ventrac tractor and Aera-Vator in action! The feature article in this issue addresses Mowing, Aerating and Top Dressing Turf Fields and more specifically,  how to get the best value from a piece of equipment.