Posted on May 31, 2011 Tagged in Uncategorized
Mowing difficult terrains can be quite a challenge…some lawns are simple and some go to the extreme, whether it may be a lawn on a rooftop, a lawn with obstacles or steep slopes to mow.    The May edition of Turf Magazine features an article aptly named, "Navigating Difficult Lawns."   The author wrote with the intentions to inform readers on finding and using the right tools and techniques for mowing some of the most difficult and extreme lawnscapes across the country.
Posted on May 18, 2011 Tagged in Uncategorized

FORE!  Play golf?   Head to Riceland Golf Course this weekend and help support a local cause and you could be a big winner!  And what could you win?   Hint….it is red and fun to drive!    You guessed it…..a Ventrac tractor!
Posted on April 21, 2011 Tagged in News, Video
Every year, for two weekends in January, the Deerhurst Resort in Huntsville, Ontario hosts their annual Canadian National Pond Hockey Tournament.   Last year, our blog featured some amazing shots of the event and their 26 ice rinks, where 1200 games are played throughout the course of the tournament.  But this year we got a closer view of the action thanks to Connect Equipment.   Connect, one of our Canadian Ventrac dealers,  shot some footage of the event and sent it to our talented video editors here at Ventrac, Mark and Denver.   They  put their finishing touches on the video and put together a fantastic rendition of some of the weekend's activities.   And of course, Ventrac  equipment was responsible for keeping the rinks cleared between every game.  And they did an awesome job of that!
It was evident the participants had a great time and it was another successful event for Deerhurst Resort!
If you would like more information about Ventrac, you can visit our website at www.ventrac.com to request a free catalog or find a dealer near you.    You can view more Ventrac videos on the Ventrac Youtube Channel.
Posted on April 11, 2011 Tagged in News
This article is about the power, finesse, elegant style, speed, durability, and versatility of Ventrac… on a soccer field. To be more precise, what happens when you put a team of Ventrac employees on a soccer field to play (not to mow, stripe, aerate, seed or landscape, etc.).
For the last several years Ventrac employees have participated in a local indoor soccer league at the Dalton YMCA.   This year 12 teams made up of high school, business, and other acquaintances, participated in the league.  Each team consisted of 5 players on the field at a time.  It is a highly competitive league made up of several solid teams and year after year, Ventrac has managed to finish at or near the top. Continue Reading…
Posted on April 6, 2011 Tagged in News, Spotlight on Dealers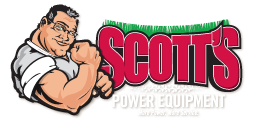 Here at Ventrac we are always pleased to bring on great dealers to carry our products.   One of our newest dealerships to carry the Ventrac line is Scott's Power Equipment in St. Louis, MO.  Besides St. Louis, they have 2 more locations in Missouri at Wentzville and Arnold, with a 4th location in O'Fallon, Illinois.   Read more about Scott's Power in today's post and how they have created a dealership focused on helping their customers find exactly what they need and why they chose Ventrac.
Posted on March 29, 2011 Tagged in News
A news article came across my desk last week.  I know, that doesn't sound like a big deal, but the subject of the article was very close to the heart of a Ventrac employee, Eric Fodor.   Our local newspaper wrote the story about Eric's sister, Alyssa Fodor.  Alyssa and Eric experienced the tragic loss of their grandfather several years ago due to a tractor rollover accident.   As I read through the text of this article, I thought it was very thought provoking and was something that needed to be shared with our readers.   Maybe you have had a similar experience as the Fodor family, and even if you have not, hopefully we can help Alyssa in her quest to take a horrible accident and give it a higher purpose.    She now makes it her passion and mission to develop programs to make sure tractors are equipped with ROPS (rollover protective structures) in hopes that other families may avoid the pain her family went through.   Continue Reading…
Posted on February 8, 2011 Tagged in ventrac dealer location

Our dealers are a highly valued part of our company.   We would like to recognize one of our newest dealers in the blog this week.  Clinton Tractor and Implement of Clinton, New York is now a proud dealer of Ventrac!   Owned by the Calidonna family, Clinton Tractor has been a family-owned and family-run business for over 50 years.
Posted on January 13, 2011 Tagged in Uncategorized
THIS JUST IN! The newest video is out that sets the standard on sidewalk snow!   Up now on YouTube is a fun clip on a serious problem contractors encounter every winter,  but it shows how capable Ventrac is when it comes to clearing sidewalks.  Ventrac is definitely setting the standard!   Great work from the Ventrac video crew!
Posted on January 5, 2011 Tagged in Customer Reviews, News, snow removal

Last week, we had the pleasure of a visit to our facilities from a leader in the snow industry.  Why is this exciting?  And why write about it?    Because this is really BIG.   Those of you in the snow industry will recognize him as the foremost snow and ice industry consultant in the country today, with 35+ years experience  – the one and only, Mr. John Allin.
Posted on January 3, 2011 Tagged in snow removal
About the Author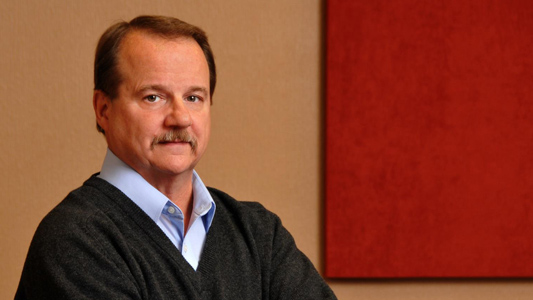 John Allin is a Snow Industry Leader, Consultant, Speaker & Innovator for over 3 decades.
By John Allin
January 3, 2011
One of the most difficult areas snow contractors have to deal with is "sidewalks". Most contractors shy away from this kind of work. And, with good reason. Too often we experience labor issues associated with getting guys to get out in the elements and battle the snow first hand. It's much different than from the warm cab of a truck or loader or skidsteer. It's cold. It's nasty. It's generally a thankless job that must be done without benefit of mechanical devices that would make the job easier. Or – better stated – the mechanical devices that ARE used in sidewalk snow clearing are sometimes not designed for the activity. Skid steers work well, but are severely limited in some instances. They don't work real well in light snowfalls, and require some rather expensive attachments in order to make them efficient. They are heavy and transporting them can be problematic, especially during monster snowfalls.
"THIS piece of equipment [Ventrac] will likely redefine how medium to large snow contractors address sidewalk work."
In my opinion the most productive piece of sidewalk snow clearing equipment is the Trackless. A very close second would be a Holder. Unfortunately, these units cost upwards of $125,000.00 to $175,000.00 each. WOW !!! For a snow contractor – that's just not feasible. You can buy these units "used", but even then the dollars can be exorbitant given the snow contractors allocated equipment budget. For a municipality or an airport – it's a whole lot easier to cost justify the expenditure.
I've spent some time researching alternatives – and I've found something considerably more affordable, easy to use (actually, you might classify it as "fun" to operate), will replace at least a dozen laborers (possibly more) and has some versatility outside the snow arena. Ventrac makes a unit that is ideally qualified to do lots of sidewalk work, never gets tired and is easy to operate. When I first saw one operate – the thing that ran through my mind was "this is a small Trackless unit".
It is articulating, four wheel drive, cab enclosed (heated) and has attachments ideally suited for sidewalk work. The snowblower attachment cleans down to pavement. The power broom is just like a walk-behind broom (only MUCH faster). They even have a "V" blade for it. I watched this machine push 12" of snow 20 yards up a 20 degree incline and not slip once…….
Best thing about it – – It has a salt spreader on the rear, made just for this machine !!!! How many of you have tried to put a spreader on the back of a quad (or 4 wheeler), only to be disappointed in the performance (or the fact that the back end of the quad is wayyyyyy over-weight??). Not any more – not with this unit.
And all (including attachments) for 20% of the cost of a stripped down Trackless…….
I'm not often impressed with "toys". The equipment we use as snow contractors has evolved over the years – we now finally have reliability and durability – but sidewalks are still done "the old fashioned way", for the most part. "Innovation" is a word too often thrown around by people who are not innovators. THIS piece of equipment will likely redefine how medium to large snow contractors address sidewalk work.
And – the thing I'm most amazed about ??? This thing has been around for over 10 years. The Ventrac people have been hiding in small town in Ohio – about 2.5 hours away from Erie. I went there a few days ago and looked at the manufacturing facility. I got to play with the equipment. I saw how it's built. I like it. A LOT !!
Oh… by the way – you can put a mower deck on it too….but, I don't much care about that sort of thing. But, for some contractors – they could use it year round, if you're into that sort of thing.
Check 'em out…… http://ventrac.com/advantages/snow/
---
Reposted with permission from johnallin.com
---

Dallas Steiner, CEO of Ventrac, featured on Managing Snow & ICE with John A Allin. 4/2/2013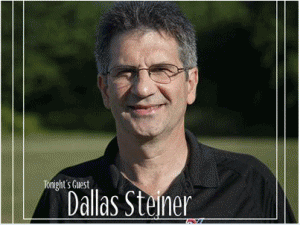 Interview with Dallas Steiner Only
Full Show – Managing Snow & ICE with John A Allin. 4/2/2013