Posted on March 1, 2012 Tagged in Golf Course Maintenance, Leaf collection, News, slope mowing
Our video crew took a trip this past fall to once again visit the Pete Dye Course at French Lick, located in French Lick, Indiana.  The maintenance of this beautiful course is headed by superintendent, Russ Apple, along with his dedicated crew. They keep a tight ship on how this course is properly maintained and our film team wanted to see how they handled their annual fall cleanup with the help of Ventrac.
Posted on March 25, 2010 Tagged in Customer Reviews, News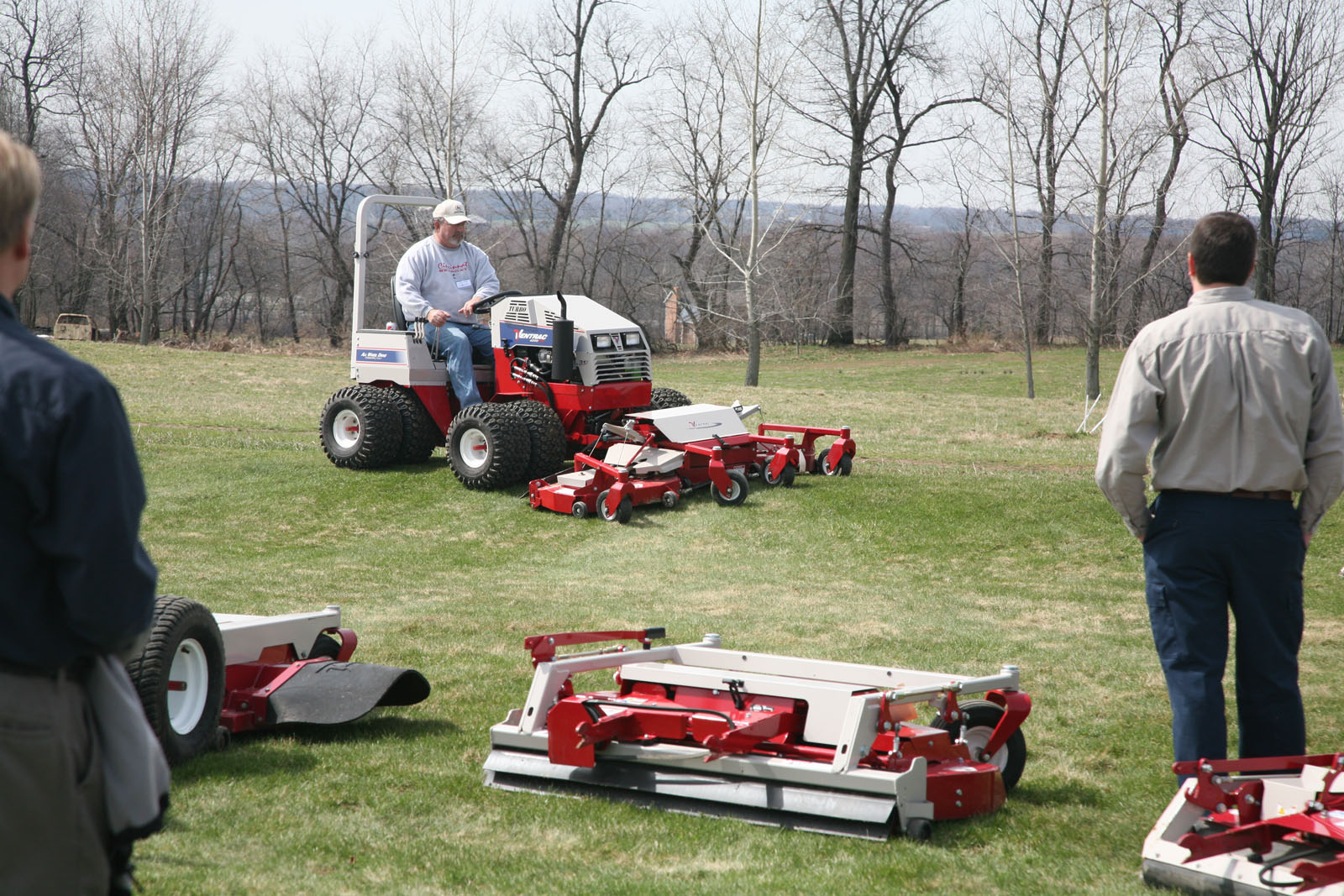 It could not have been a better day for the annual 2010 Ventrac dealer meeting in Orrville, Ohio.   The weather held out and it was perfect with plenty of sunshine throughout the day.   There were plenty of great people that came out to network and share, while some came to try out a tractor and a new attachment they may not have used before.  Dealers and salesmen came from all over, including  Michigan,  Canada,  Pennsylvania,  West Virginia, Tennessee,  North Carolina and all around Ohio.
Posted on December 28, 2009 Tagged in slope mowing
Butch Hamby discovered that Ventrac could give him a competitive advantage by being able to mow slopes other landscapers couldn't touch.
Watch the powerful Ventrac tractors on YouTube!  See them in action and see what you are missing!  View the power…take in the perfection…the ultimate slope mower!
You will want one.  Check it out now!