Posted on May 29, 2013 Tagged in Industry events, News, Snow Blowers, snow removal, Video

Ventrac is excited and honored to be selected as a presenter at the 2013 Sno-Motion training event as the premier sidewalk snow removal expert. Phil Harwood, the event founder and facilitator, selected industry experts to present carefully selected topics based on an assessment of industry needs.  This annual two-day event features exclusive snow industry training that will feature the eight aspects of managing a snow business and the best tools available to help manage those areas of business. 
Sign up here NOW!  

Posted on April 3, 2013 Tagged in Industry events, News, snow removal

We were honored to have our President, Dallas Steiner, be the featured guest on John Allin's radio show "Managing Snow and Ice with John Allin."  Managing Snow and Ice is a one hour weekly radio program dedicated to covering issues and topics that affect snow professionals.  The host of the show, John Allin, is the original founder of the Snow & Ice management Association (SIMA) and has been a leader in the formation of the Accredited Snow Contractor's Association (ASCA).  With over 30 years in the snow management industry, combined with his vast experience, Allin is recognized as the foremost snow and ice industry consultant in the country today.
John's interview with Dallas covers a variety of topics ranging from Dallas' role with Ventrac, International sales and how Ventrac is an ideal piece of sidewalk snow removal equipment for snow contractors.  You can hear the interview with Dallas now by clicking on the live recording link below.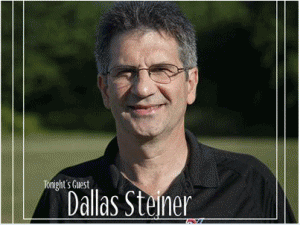 Interview with Dallas Steiner Only
Full Show – Managing Snow & ICE with John A Allin. 4/2/2013
Posted on January 13, 2010 Tagged in Customer Reviews, Products, Snow Blowers
Something exciting happened in January at the Deerhurst Resort in Ontario, Canada.   Crews were hard at work clearing the frozen bay area for the upcoming Canadian National Pond Hockey Championships.   With the help of  Ventrac tractors working for hours,  the crew had the bay ready for the activities.
Posted on December 28, 2009 Tagged in Snow Blowers
It's the season for snow in many parts of the country and what better way to deal with all the snow mother nature can dish out than with a Ventrac tractor and snowblower!   It's a powerful combination for blowing away the deepest snow with ease.   And staying warm and dry inside the Ventrac cab is an added plus. 
Don't move snow driving backwards…see what you are moving with the Ventrac KX522 Snowblower mounted out front! 
See the power of the Ventrac Snowblower and Tractor combo in action!