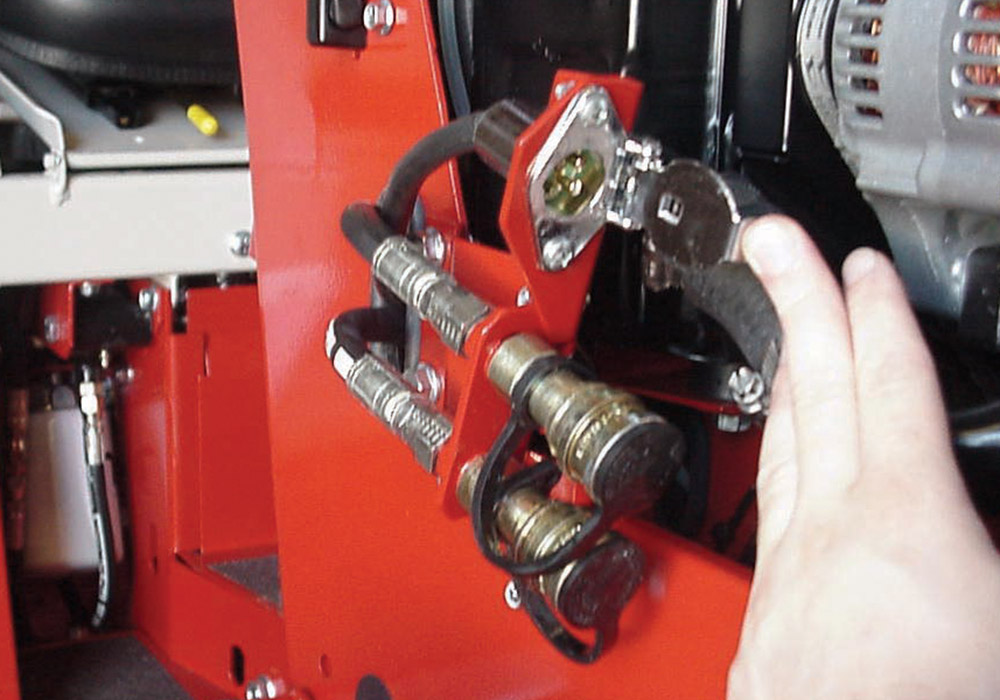 Product Overview
This product has been discontinued.
The kit includes:
Two toggle switches that mount on the dash of the 4100 & 4200VXD. One is a momentary contact , the other On / Off. Both are connected to the receiver plug, which mounts over the front Auxiliary Valve Couplings.
The 12 Volt plug makes for easy connection and removal when mounting Ventrac attachments requiring electrical power.
MODELS
70.4039 KIT, KT 12V SWITCH&PLUG, FRONT
70.4039 SPECIFICATIONS
Specifications
70.4039
Info
Picture
Sales Model
70.4039
Full Description
Kit, KT 12V Switch&plug, Front
Product Type
Part