Posted on April 10, 2015 Tagged in Industry events, News
Every year, Cleveland's Smart Business Magazine recognizes and awards manufacturers in North East Ohio with the Evolution of Manufacturing award.  This award is given to manufacturers whom show exemplary and strategic efforts in their manufacturing processes.  Businesses need to show how they have adapted and overcome challenges in their manufacturing processes in order to meet growth and expansion goals.  Ventrac was honored to be one of the 2015 honorees for the Evolution of Manufacturing and the award was received by Arlin Steiner, Ventrac's Director of Manufacturing, during a ceremony in Cleveland, Ohio.
Congratulations to Ventrac and Arlin!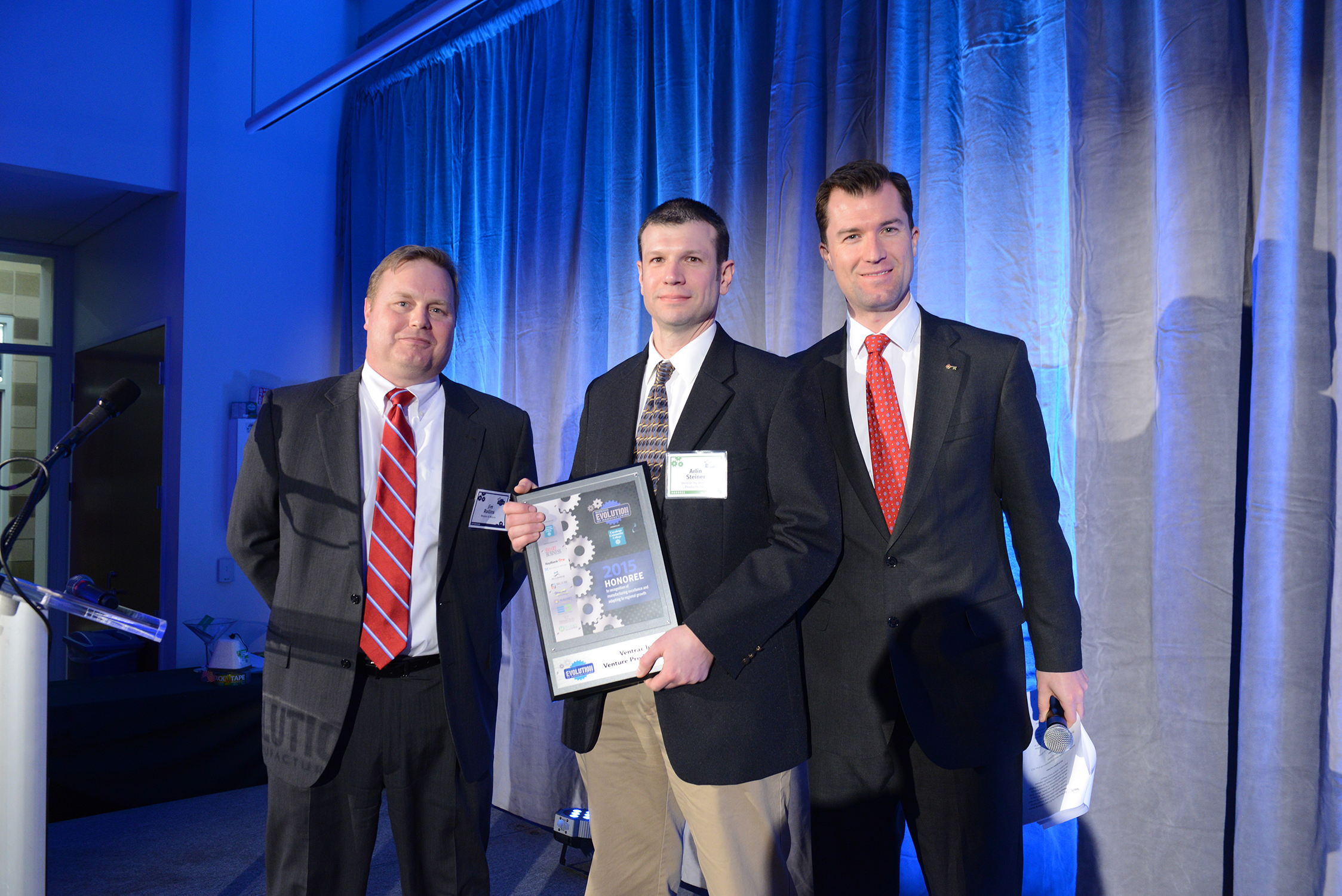 Arlin Steiner, Director of Manufacturing for Ventrac, receives the Evolution of Manufacturing Award for NE Ohio.
Posted on May 13, 2014 Tagged in Industry events, International Market, News
Ventrac has been named the winner of the 2014 U.S. Small Business Administration (SBA) Small Business Exporter of the Year for the Cleveland District.Gilbert Goldberg, the District Director of the SBA Cleveland District office presented the award on Friday, May 9th, 2014.  The entire Ventrac employee body was gathered at the Venture Drive facility as four representatives from various departments accepted the award on behalf of everyone at Ventrac.  Ventrac exports tractors and attachments into many countries, including Australia, Canada, China, Japan, South Korea and Sweden.
For more information about Ventrac, visit www.ventrac.com.

Posted on February 3, 2014 Tagged in 3400 Tractor, News, Products, Uncategorized

Continuing its commitment to produce the highest quality sub-compact tractors in the industry, Ventrac unveils the newest addition to their product lineup, the Ventrac 3400.  The 3400 is designed to fill the gap in the marketplace for a piece of equipment that finds the middle ground between a commercial zero-turn and a compact tractor.
Blending the Best of Both Worlds
"The 3400 is a great blend between a zero turn and a compact tractor, says Dustin Steiner, Product Development Specialist with Ventrac.   Dustin adds, "It blends the maneuverability and visibility that a zero turn gives you and the versatility and power of a compact tractor".  He also states, "What really sets the 3400 apart is the center articulating frame.  It is a more maneuverable machine and offers a stability to operate on slopes, plus leaves a lighter footprint to minimize turf disturbance."
The 3400 tractor maintains the same professional quality craftsmanship as all other Ventrac tractors, with features that include hydrostatic all-wheel drive, a center-pivoting-articulating frame, power steering, and patented hand controls.  The 3400 is available in two engine options, the 3400L gas engine and the 3400Y, diesel engine. Equipped with a patented Tandem Drive Train, the 3400 efficiently transfers power to where it's needed for unparalleled performance and power.
Over 15 commercial grade attachments make this machine a powerhouse of productivity for year round use.  The Ventrac Mount System allows operators to change attachments quickly and efficiently, moving from job to job with ease.  Standard on the 3400 is Ventrac's patented S.D.L.A. hand controls, which allows for easy control of Speed, Direction, Lift and Auxiliary function all with one hand. A forward and reverse foot control pedal is also standard for ease of operation.  The extra-large premium comfort seat with adjustable slide rails provides many hours of riding comfort for operators.  The model 3400 is backed with a two year commercial and three year residential warranty. Continue Reading…
Posted on August 8, 2013 Tagged in Industry events, News
 On Wednesday, August 7th, 2013, Ventrac by Venture Products, Inc. received Efficiency Smart's Ambassador of Efficiency Award at its new facility located on 500 Venture Drive Orrville, Ohio. The award was presented to Ventrac in recognition of its commitment and innovation in reducing energy use, which was demonstrated by its successful implementation of energy-efficient measures at its new facility in Orrville.
"Congratulations to Venture Products for receiving the Ambassador of Energy Efficiency Award," said Dave Handwerk, Mayor of the City of Orrville. "An extremely forward thinking Venture Products team has stepped up and made a new facility even more energy efficient than originally planned. A great team effort by the Venture staff, Orrville Utilities and our Efficiency Smart Program."

"Ventrac by Venture Products, Inc. is a deserving recipient of the Ambassador of Energy Efficiency award," said Jeff Brediger, Director of Utilities for the City of Orrville. "They are a great example of a company that has successfully implemented efficiency measures that will have a significant impact on our community's energy efficiency goals.  Venture Products along with several other businesses will be enjoying the savings from their investment for many years. I congratulate Venture Products on its desire to integrate this technology into its new world headquarters."

As a result of the project, Venture Products is expected to save 193 mega-watt hours (MWh) of energy annually, $15,600 annually, and $208,500 over the lifetime of the installed measures. Additionally, the net project cost was reduced by $7,000 with incentives from Efficiency Smart.
Venture Products worked with an Efficiency Smart energy consultant and account manager for technical project assistance and to verify savings potential. These resources were made possible through a partnership between Efficiency Smart and Orrville Utilities, designed to save its electric customers money through energy efficiency.
"Working with Efficiency Smart gave us the resources needed to implement energy saving features in our new facility," said Mark Steiner, Vice President of Ventrac by Venture Products, Inc. "The rebate was a great bonus on top of the expertise they provided us." 
"We are delighted to recognize Ventrac by Venture Products in Orrville for making energy-efficient upgrades," said Kristyn Wilder, executive director of Efficiency Smart. "The project showcases its strong vision and commitment to reducing energy use and saving money today and into the future."
 The Ambassador of Energy Efficiency Award recognizes entities that have completed substantial energy efficiency projects. To be considered for the award, companies must be an electric customer of a utility that partners with Efficiency Smart and complete a project that results in significant energy savings for the community.
Posted on June 20, 2013 Tagged in Hobby Farm, News, Products, Spotlight on Dealers, Video
One local Ventrac dealer is helping to make a difference in the lives of many.  Bryan Hollopeter, a fourth generation Medina family businessman and General Manager of Medina Tractor Sales,  took the initiative and helped spearhead a community garden project for Feeding Medina County.  Ventrac partnered with Medina Tractor, as one of the many sponsors, to help with the food and garden project and we caught up with them on the big day of planting.
Posted on May 29, 2013 Tagged in Industry events, News, Snow Blowers, snow removal, Video

Ventrac is excited and honored to be selected as a presenter at the 2013 Sno-Motion training event as the premier sidewalk snow removal expert. Phil Harwood, the event founder and facilitator, selected industry experts to present carefully selected topics based on an assessment of industry needs.  This annual two-day event features exclusive snow industry training that will feature the eight aspects of managing a snow business and the best tools available to help manage those areas of business. 
Sign up here NOW!  

Posted on May 21, 2013 Tagged in Industry events, International Market, News
Ventrac's export growth was recognized during a ceremony on May 20, 2013 in Washington, D.C.  Ventrac was honored to receive the 2013 Presidential "E" Award for Exports documenting the company's achievement in making significant contribution to the increase of U.S. exports.  Accepting the award was the President of Ventrac, Dallas Steiner. 
Posted on May 7, 2013 Tagged in Industry events, News
 On May 2nd Ventrac held an open house to celebrate the completion of phase one of their new Venture Drive manufacturing facility in Orrville, Ohio. The event gave Ventrac employees and their families a first look at the facility and gave Ventrac the chance to thank the various individuals and organizations who assisted in the construction of the facility. Guests were invited to walk through a self-guided tour covering everything from fabrication and welding to engineering and warehousing. A unique highlight of the tour included a historical display featuring over 75 years of products designed by the Steiner family.  Mark Steiner, Vice President and Facilities Manager for Ventrac said, "It is humbling to look back and see all the innovation that our family has been blessed to be part of over the years." He adds, "It's exciting to see how our products have evolved from year to year to become an industry leader in the compact tractor world today."
Ventrac was honored to have Ron Amstutz, from the Ohio House of Representatives, stop by to congratulate them on this accomplishment. Ohio Senator Frank LaRose stopped in to present an official Ohio Senate document honoring Venture Products on this great achievement. LaRose stated, "This open house is a justifiable source of pride and an outstanding reflection not only on the business itself, but also on the astute management of the Steiner family, on its hard-working employees and on the Orrville community."
Dallas Steiner, President of Ventrac, with his brother, Mark and Randy Kitzmiller, Director of Operations, personally greeted guests as they arrived. Dallas said, "I feel blessed to have such wonderful support for Ventrac from our employees, community, dealers and the City of Orrville." He adds, "We wouldn't be where we are today without all of them."
For more information about Ventrac visit www.ventrac.com.
Posted on April 3, 2013 Tagged in Industry events, News, snow removal

We were honored to have our President, Dallas Steiner, be the featured guest on John Allin's radio show "Managing Snow and Ice with John Allin."  Managing Snow and Ice is a one hour weekly radio program dedicated to covering issues and topics that affect snow professionals.  The host of the show, John Allin, is the original founder of the Snow & Ice management Association (SIMA) and has been a leader in the formation of the Accredited Snow Contractor's Association (ASCA).  With over 30 years in the snow management industry, combined with his vast experience, Allin is recognized as the foremost snow and ice industry consultant in the country today.
John's interview with Dallas covers a variety of topics ranging from Dallas' role with Ventrac, International sales and how Ventrac is an ideal piece of sidewalk snow removal equipment for snow contractors.  You can hear the interview with Dallas now by clicking on the live recording link below.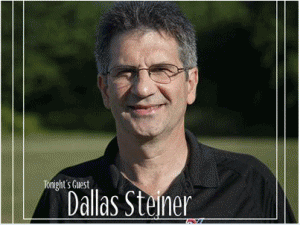 Interview with Dallas Steiner Only
Full Show – Managing Snow & ICE with John A Allin. 4/2/2013
Posted on January 22, 2013 Tagged in News, Propane, Uncategorized
The Propane Education & Research Council (PERC) has recently qualified Ventrac's 4500Z bi-fuel ready tractor for the Propane Mower Incentive Program. This incentive program gives eligible new owners of a 4500Z, equipped with a propane kit, a $1,000 incentive to use this propane powered compact tractor.  In return, program participants are asked to report to PERC on the equipment's performance and usage for one operating season.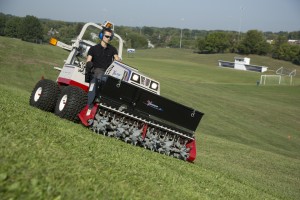 Ventrac is a unique addition to the PERC propane mower incentive program as it is the first compact tractor to be approved for the program.  Ventrac is also the  first propane powered tractor that does more than just mow.  Ryan Steiner, Director of Engineering for Ventrac, says that "Over the last few years, there have been a number of manufacturers introducing propane powered mowers, as propane is one of the fastest growing alternative fuels in the US."  He adds, "Ventrac is proud to be the first manufacturer to give commercial users the opportunity to power over 30 different attachments with propane."
PERC has been conducting research on propane and propane powered equipment since 1996 and has found that propane-fueled commercial mowers can offer lower operating cost, fewer emissions, proven performance, easy on-site refueling and less downtime.  Jeremy Wishart, Project Manager for PERC  says, "Propane is a domestic fuel and supply is at an all-time high, as propane is abundant in the natural gas deposits throughout the nation. Propane as an engine fuel in the lawn and landscape industry is beginning to become widely accepted."  Wishart adds, "Products like the Ventrac 4500Z propane and others becoming available, combined with the economic and environmental factors facing lawn and landscape professionals today, it's not hard to imagine propane becoming the preferred fuel in the turf industry."
Get details on PERC and the $1,000 incentive program at www.poweredbypropane.org. For more information on the Ventrac 4500Z see www.ventrac.com/propane.