Venture Products Shipping Instructions
Receiving Dock Open from 6:00am to 5:00pm EST (Eastern Standard Time) Monday through Friday
Small Package Shipments:
Packages under 70 lbs. are to be shipped: UPS (United Parcel Service) GROUND, COLLECT, Use Venture account# 44X974.
The use of UPS "Hundred Weight" service is encouraged where it applies.
LTL Shipments:
Ship FREIGHT COLLECT using carriers defined in the diagrams below.
Shipments over 6,500 lbs. or taking up greater than 20 feet of trailer space; call 330-683-0075 Ext 2329 for routing instructions.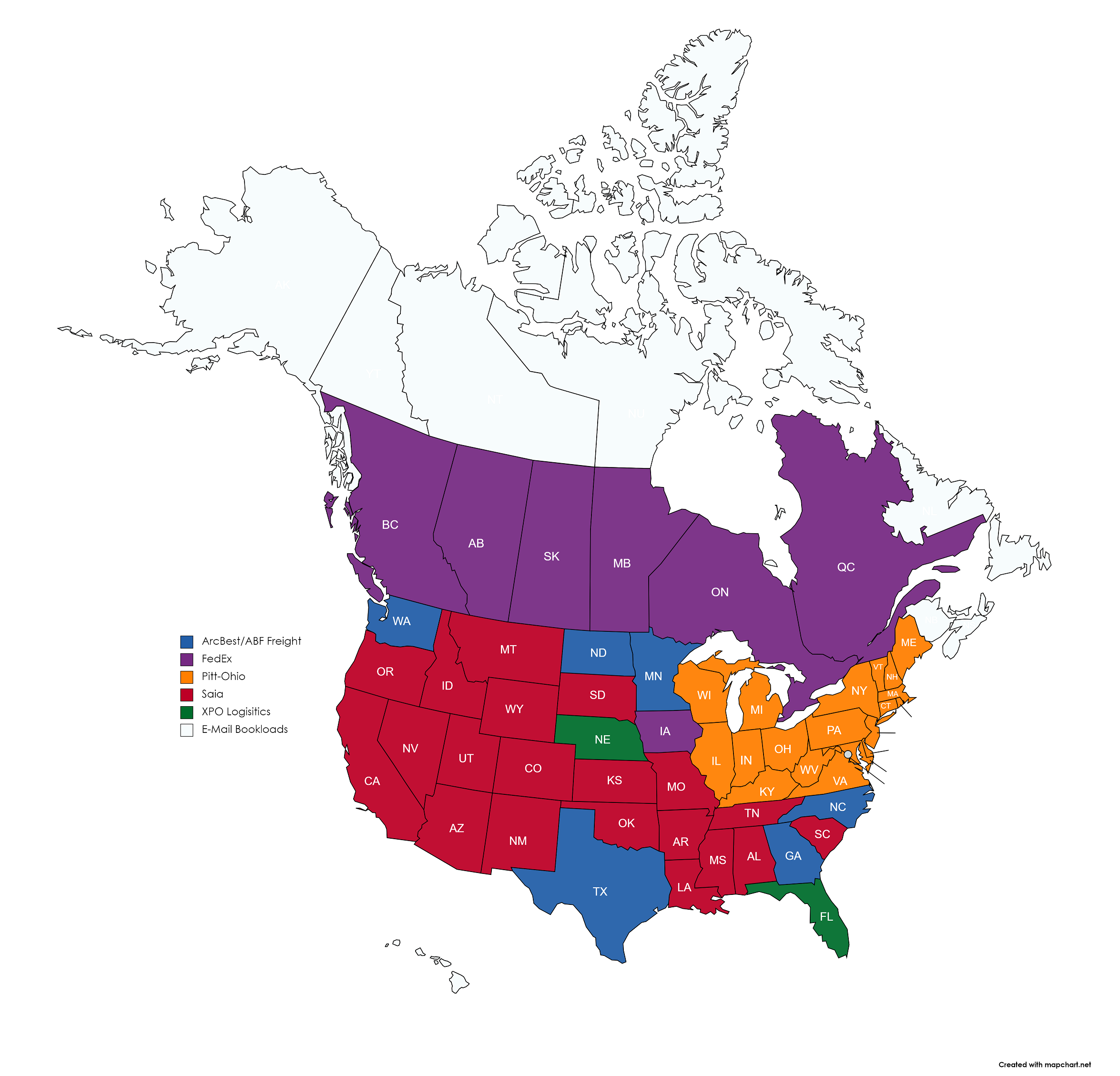 Venture Products WILL NOT PAY FOR ANY OTHER UNAUTHORIZED FREIGHT CARRIER CHARGES THAT ARE ADDED TO A SUPPLIERS INVOICE. Failure to comply with these instructions may result in a charge back for freight costs or their deduction from your invoice.