CAMPUS GROUNDS
Schools and universities need professional equipment and professional results. Ventrac brings those things and more to the table. With one powerful compact tractor and a handful of unique attachments, a grounds crew can do everything from finish mowing to snow removal and nearly everything in between.

Since schools take care of a variety of outdoor spaces, an effective and versatile machine like the Ventrac is the perfect solution to help save time and money, all while achieving impressive results every time.
Ventrac's versatility allows you to work all year-long. From spring to summer and fall to winter, Ventrac has the versatility to meet your various needs, while getting the job done quickly and with ease.
The Ventrac Turbine Style Blower moves massive volumes of air to make clearing large areas an easy task.
Ventrac mowers are the premier choice for the commercial mowing industry. Get a professional striping finish with the highest quality cut.
The unique design qualities of Ventrac has made a world renowned statement for its ability to work on steep slopes. For more details, visit our slope page.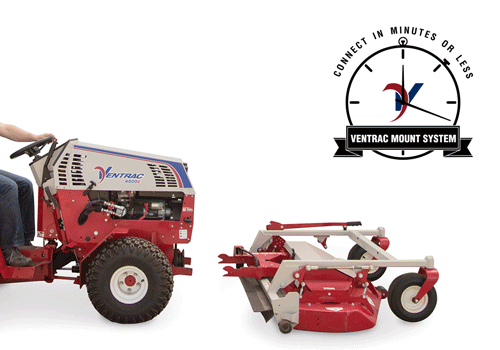 With a little practice, you can switch almost any attachment within a minute, without any tools or heavy lifting.
Ventrac FlexFrame allows the 4500 tractor to both articulate and oscillate. These benefits allow the machine to crawl over terrain no matter how it changes, allowing more stability and capability to work on surfaces that aren't perfectly flat.
Out Front Attachments
When attachments are in front of the tractor, you have increased visibility, better reach under trees, and more control over the work being done. Better visibility also creates a safer environment for the operator and bystanders.
Move Winter's Worst
Ventrac's two-stage snow blower is an industry leader, built for deep snow. Move up to 4500 lbs (KX523) or 2500 lbs (LX423) of snow per minute and throw snow distances up to 40 feet.
Maintaining Premiere College Campus with Ventrac
Walking Paths on a College Campus
Ventrac Quality Cut
Mowing Thick Brush on a Steep Slope
Repair Playground Mulch with Ventrac Power Rake
Safer and Better Looking Athletic Field
Simple Start - Operations Overview for the Ventrac DR540/DG550 Ballpark Groomer & Renovator
The Tractor You Can't Live Without This Fall - Ventrac Versatility Leaf Management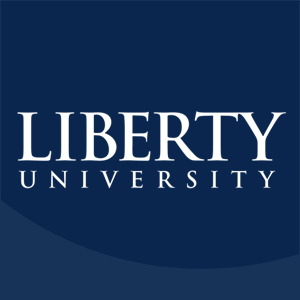 Liberty University
The Ventrac does what no other machine can do, and safely... we mow hills, even while students are busily shuffling around us, with no fear of losing control.Doug Mason
View Full Testimonial