The Ventrac SSV makes it easy and efficient to manage snow and ice on sidewalks. The SSV is a dedicated Sidewalk Snow Vehicle with an industry-first 34" width in order to allow access to the tightest areas of any property. The SSV allows more reduction of hand labor and walk-behind equipment than ever before. It's also designed with a full arsenal of commercial quality snow removal attachments and de-icing options that are engineered to provide a system that can handle any winter storm. The wait for a proper sidewalk snow machine is finally over.
2100C SSV KAWASAKI FS600V 39.61100

Starting at

$13,545

MSRP*
A Sidewalk Snow Vehicle Built for Professionals
The Ventrac SSV is setting the standard for sidewalk snow management. With multiple attachments, and a 34" machine width, the SSV is ready to access the tightest areas of any property, making sidewalk snow management easy and efficient!
SSV FEATURES

Eliminate Shoveling

Reduce the need for hand labor for walk behind equipment

Ease of use for new operators
Replace hand shovelers
Save money on workforce
Ventrac Benefits
All-Wheel Drive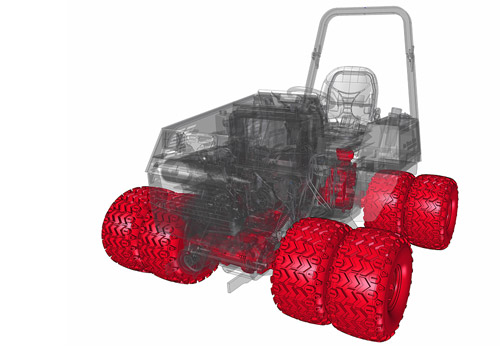 • Full Time All-Wheel Drive
• Maximum Performance in every situation
Light Footprint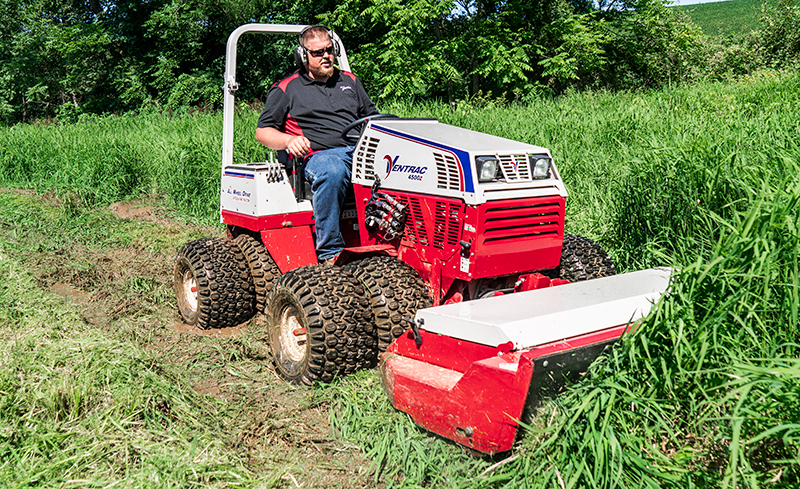 • 8 Tires for better weight distribution
• Minimized impact on turf
• Operate on soft ground conditions
Videos
The Sidewalk Snow Vehicle Overview
How To Hook Up Attachments To The Sidewalk Snow
Ventrac SSV
Built for Professionals
Make Money On Sidewalks
The new brine system for the Ventrac SSV
ND Snow Plow Blades
34" Commercial Snow Blower
Simple Start - Operations and Overview for the Ventrac SSV Broom
Operations and Overview for SSV De-Icers
Clearing Sidewalks With Commercial Snow Machine
The Ultimate Sidewalk Snow Vehicle
SSV SPECIFICATIONS
Specifications
39.61100
Info
Picture
Sales Model
2100C
Full Description
NT, 2100C SSV Kawasaki FS600V
Product Type
Tractor
Engine
Engine Manufacturer
Kawasaki
Model #
FS600V
Horsepower
181⁄2 hp
Peak Torque
321⁄2 @2200rpm
Engine Disp.
603 cc
Num. of Cylinders
2
Cooling
Air
Fuel Capacity
3.3 gal
Fuel Type
Gas
Drive System
Drive
AWD All Wheel Drive
Travel Speed
8 mph, 5 mph reverse
Dimensions
Overall Height
55 in
Overall Length
67 in
Overall Width
34 in
Wheelbase
28 in
Weight
970 lbs
Recommended Attachments & Accessories