The revolutionary KA160 Power Blower features a vertical shaft design that delivers a powerful, yet quiet performance. The blower can be used to remove leaves, light snow, water, etc.
The blower housing can be rotated 180 degrees with the standard hydraulic motor. This allows the operator to move debris in the desired direction without hindering operation. Two gauge wheels maintain a consistent distance from the surface.
Ventrac Benefits
Excellent Hydraulic Control
Ventrac leaf blowers can be hydraulically rotated left or right 180° for excellent control of where the leaves blow.
Clear Leaves From Your Property Fast
Let your Ventrac do the heavy lifting of fall leaf cleanup, all from the comfort of the operator seat.
No more worrying if the engine on your leaf blower will start in the fall. With Ventrac blowers you don't have to maintain an extra engine all year, just connect the blower to the tractor and you're ready to go!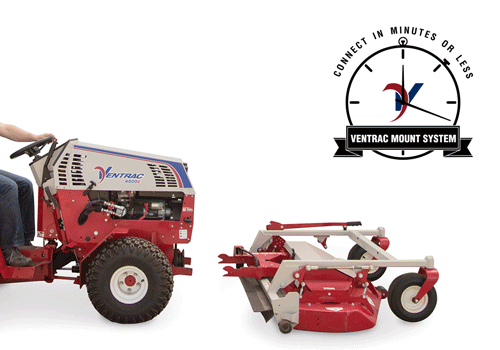 With a little practice, you can switch almost any attachment within a minute, without any tools or heavy lifting.
ka160 SPECIFICATIONS
Specifications
39.55440
Info
Picture
Sales Model
KA160
Full Description
KA, KA160 Power Blower
Product Type
Attachment
Category
Attachment Type
Blower
Front Mount
Ventrac Mount System
4000 Series Mount
Dimensions
Length
36 in
Overall Width
231⁄2 in
Height
20 in
Weight
170 lbs
General
Discharge Volume
4000 CFM
Max Wind Speed
180 mph
Rotation
180 ° Side to Side
Hydraulic Direction Control
Fan Diameter
14 in
Fan Blades
16
Downloads

Commercial: 2 year*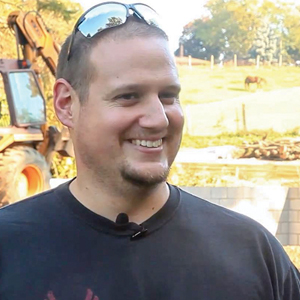 Camp Luz
It's more bang for your buck! It's one tractor that we use all four seasons, in all conditions. It just makes my WORLD so much easierAndrew Michaels
View Full Testimonial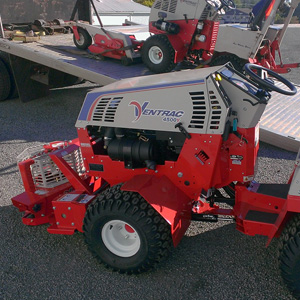 Kidron Auction
We use our Ventrac for every job possible. I'm amazed at how many times we use this tractor for jobs I never thought it could do! Ryan Sprunger
View Full Testimonial