ARE YOU READY FOR A CHALLENGE?
GROWING LOCAL MANUFACTURER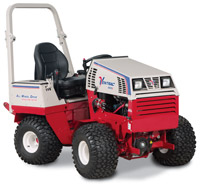 WELDING ROBOT OPERATOR
Venture Products, Inc. (VENTRAC) located in Orrville, is soliciting applications for full-time positions on 2nd shift for WELDING ROBOT OPERATORS.
Applicants must have 5+ yrs welding experience in MIG/pulse. Operators will be trained to program, set up and run robots.
All applicants must work well in a team environment and have an excellent attendance record.
We offer competitive compensation / benefits package, incl. Medical ins., Dental, Vision, STD, LTD, 401K, Profit Sharing, pd vacation / holidays, pd Life, advancement opp., tuition reimb. & more.  Interested persons must apply on-line by clicking here: Apply Online EEO/AA Employer