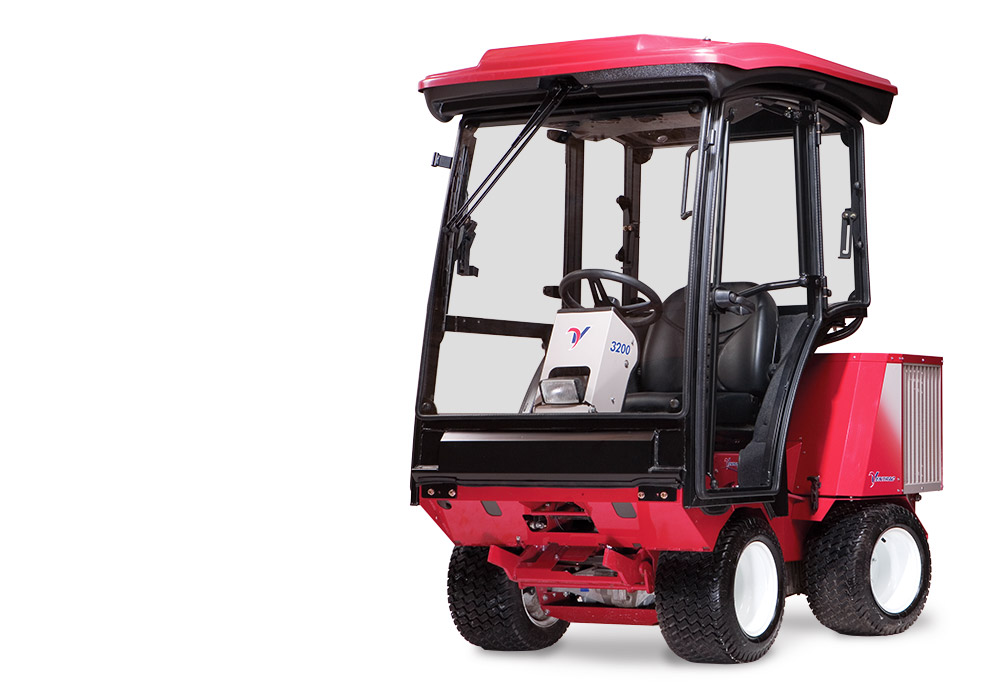 Product Overview
This product has been discontinued.
This attractive, sturdy LW350 Cab offersexcellent visibility and protection for the operatorfrom wind, rain and snow. A windshield wipercomes standard.
MODELS
LW350 CAB, WEATHER LE3100/LE3200 70.2005
ACCESSORY OPTIONS
70.2005-2 KIT, DIRECTIONAL SIGNAL/FLASHR
70.2005-6 KIT, LW350 DEFROST FAN
70.2005-4 KIT, LW350 EXTERIOR MIRRORS
70.2005-51 KIT, LW350 HEATER 3200 3LC
70.2005-3 KIT, LW350 STROBE BEACON
70.2005-1 KIT, LW350 WORK LIGHTS
RESOURCES
Browse Ventrac's list of snow removal products ready to tackle light to heavy snow.

Snow industry leader John Allin reviews Ventrac and claims Ventrac will likely redefine how medium to large snow contractors address sidewalk work.
70.2005 SPECIFICATIONS
Specifications
70.2005
Info
Picture
Sales Model
LW350
Full Description
Cab, Weather LE3100/LE3200
Product Type
Accessory
Dimensions
Length
58 in
Overall Height
58 in
Overall Width
43 in
Height on LE tractor
76 in
Weight
365 lbs
General
Inside Height, from seat
391⁄2 in
Inside Leg Room
21 in