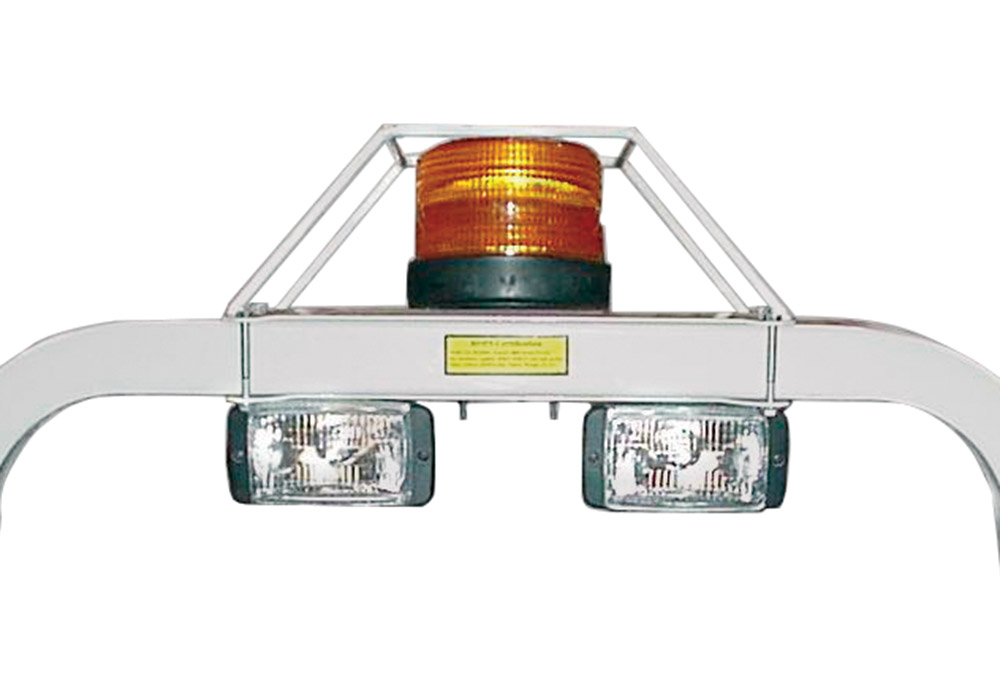 Product Overview
This product has been discontinued.
The strobe light is an option which provides increased safety for road-side operation and low-visibility situations, such as foggy or snowy conditions.
The strobe light is five inches high and attaches easily to both the standard and fold down roll bars. The single-flash strobe light flashes 60 times per minute and is protected by steel bars.
Two rear-mount work lights allow the operator to monitor any rear-motion work.
CAUTION: If the strobe light is mounted on a fold down roll bar in the lowered position, the 3-point hitch cannot be fully raised without damaging the strobe light. Ventrac recommends fold down roll bars be operated in the upright position at all times. Cannot be used with canopy or cab.
MODELS
70.4030 KIT, KT LIGHTBAR W/STROBE
70.4030 SPECIFICATIONS
Specifications
70.4030
Info
Picture
Sales Model
70.4030
Full Description
Kit, KT Lightbar W/strobe
Product Type
Accessory