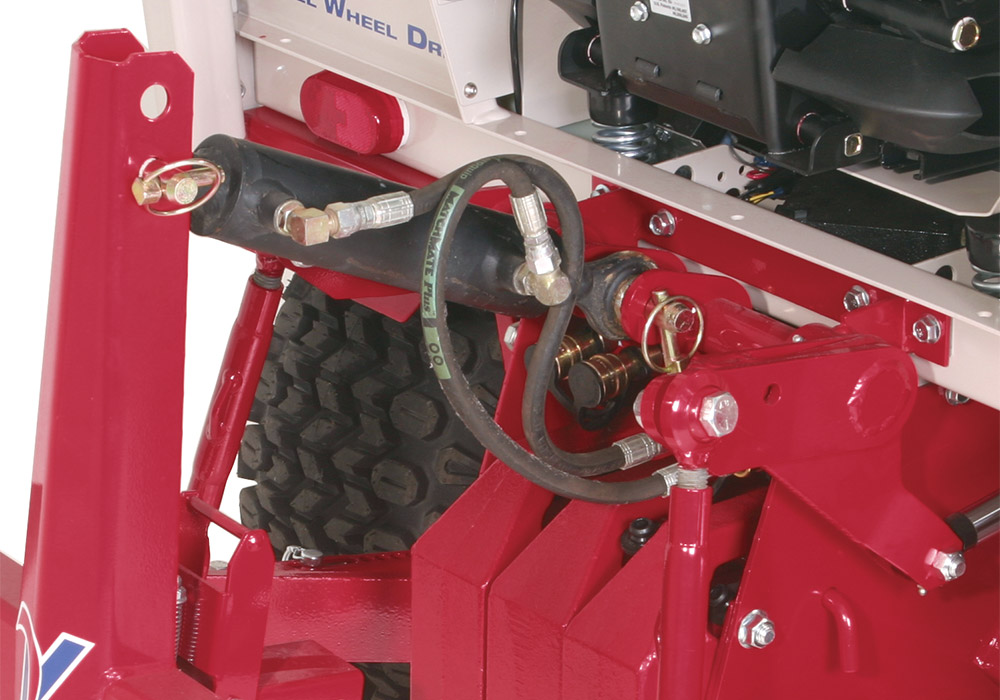 Product Overview
The Hydraulic Top Link is a great accessory to use with the Ventrac Category One 3-Point Hitch option. It allows for fast and easy mounting of attachments when used with the Ventrac 3-N-1 Hitch. (Blades, Slip Scoops, Terra Rake, etc.)
When used with standard 3-Point mounted attachments it allows for quick and easy adjustment forward and aft. Mounted to the 3-N-1 Adapter, it makes adjustment simple in varying conditions.
Note:When the Hydraulic Top Link is used with the Ventrac 3-N-1 Hitch it requires using the rear remote outlets. If you are also using an attachment that requires use of the rear outlets, accessory kit 39.56104 is required to give a second set of rear remote outlets.
The Category One 3-Point Hitch comes standard with one set, but requires two if the attachment's hydraulic function is to be used simultaneously with the Top Link. The extra rear valves can be added as an accessory by an authorized Ventrac Dealer.
MODELS
70.4038 KIT, TOP LINK CYLINDER
70.4038 SPECIFICATIONS
Specifications
70.4038
Info
Picture
Sales Model
70.4038
Full Description
Kit, Top Link Cylinder
Product Type
Accessory
Downloads