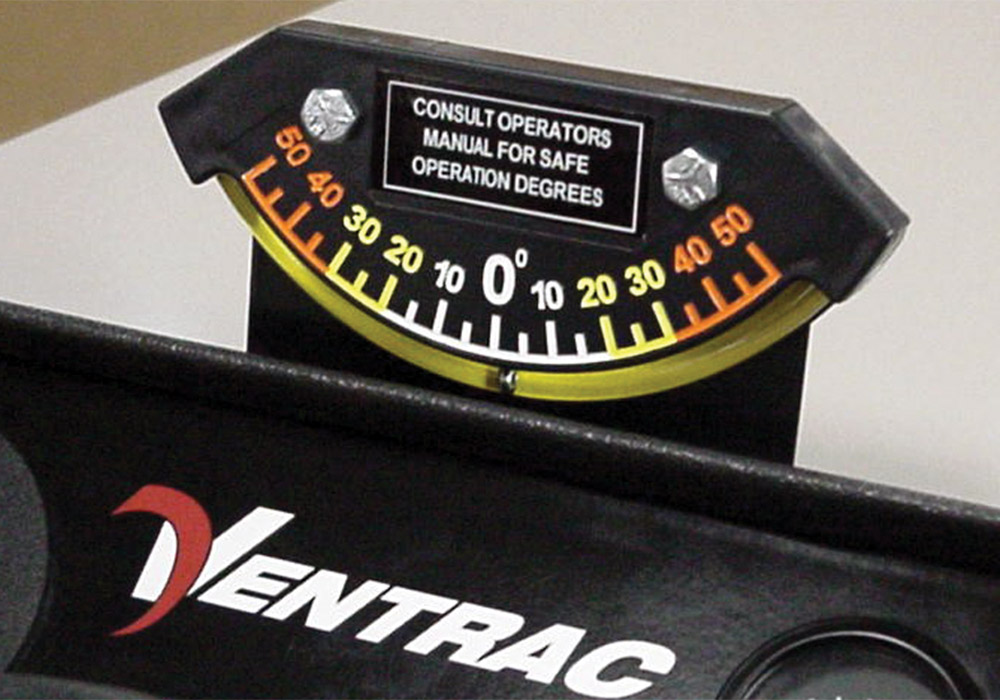 Product Overview
This product has been discontinued.
The Ventrac Slope Degree Indicator is an excellent tool for showing the grade of the ground and how well the Ventrac performs.
The indicator is marked to show safe operating limits. The white area is for single wheels and the yellow area for dual wheels. The orange area indicates running at a dangerous degree angle and is not advised.
The Slope Degree Indicator easily mounts on all 4000 Series dash panels and is held securely by closing and latching the hood.
Note: Refer to Tractor Operator's manual for maximum angle of operation.
MODELS
70.4135 SUB. INDIVIDUAL COMPONENTS
70.4135 SPECIFICATIONS
Specifications
70.4135
Info
Picture
Sales Model
70.4135
Full Description
Sub. Individual Components
Product Type
Accessory