This product has been discontinued.
When you need the power and versatility of a compact tractor, but want the maneuverability and visibility of a zero turn mower, the Ventrac 3400Y will give you the best of both worlds and more. Engineered with an innovative articulating frame, the 3400Y tractor is the industry's best combination of visibility, maneuverability, power and versatility. Find out how this ideal combination can turn the work you have to do, into the work you love to do.
Choose from over 15 professional grade Ventrac Mount attachments to transform your Ventrac into a productivity powerhouse.
Standard on the 3400Y is Ventrac's patented S.D.L.A. control, which allows for easy control of Speed, Direction, Lift and Auxiliary function all with one hand.
Combine these features with a tight 28 inch (71 cm) turning radius and you will find the 3400 can tackle jobs reserved for much larger, less maneuverable machines.
70.3040-99 KIT, SUSP SEAT 3400 FACTORY
70.3052-99 KIT, WHEEL 18" TURF FACTORY
Sized For Sidewalks
The Ventrac 3400 tractor is the perfect size for adept maneuvering on sidewalks, yet powerful enough to move heavy snowfalls. It features a 34-inch narrow footprint.
3400y SPECIFICATIONS
Specifications
39.31505
Info
Picture
Sales Model
3400Y
Full Description
LH, 3400Y Kubota D902
Product Type
Tractor
Engine
Engine Manufacturer
Kubota
Model #
D902
Horsepower
22 hp
Peak Torque
41 ft-lbf
Engine Disp.
898 cc
Num. of Cylinders
3
Cooling
Liquid
Fuel Capacity
5 gal
Fuel Type
Diesel
Drive System
Drive
AWD

All Wheel Drive

Travel Speed
7 mph, 4 mph

reverse

Dimensions
Overall Width
401⁄2 in
Overall Length
76 in
Height (ROPS up)
72 in
Height (ROPS down)
60 in
Wheelbase
38 in
Weight
1200 lbs
Tires
All Terrain

18x11-10

Turf

18x11-10

General
Turning Radius
28 in
Ground Clearance
41⁄2 in

@ Center Pivot

Oscillation amount (@wheel)
31⁄2 in
Topaz Property Services Ltd.
We were looking to upgrade our equipment when we came across Ventrac. It was "wow" for us, why did we suffer for the first six years with these other pieces of equipment when we could have had this.Bert Hillyard
View Full Testimonial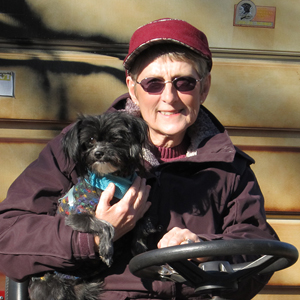 Estate Owner
I chose Ventrac because it was easier for me to handle and understand how to operate with no problems.Georgeanna Hillard
View Full Testimonial