Product Overview
Why Propane? 4500Z
Longer engine life
Cleaner burning
Lower emissions
Cleaner exhaust
Energy security - 97% of all propane consumed in the USA is produced in North America
Less price volatility
The Ventrac 4500Z is powered by a 32.5 HP Kubota engine, model WG972-GL. This powerful and robust engine sports the highest peak torque value in our lineup. The engine is Bi-Fuel ready, providing the option of running on gas or propane. When adding the optional propane kit, this tractor offers a 'green' engine alternative for fuel savings and cleaner burning emissions that can reduce your carbon footprint and save you money.
Like all Ventrac tractors, the 4500Z utilizes All Wheel Drive traction to tackle tough terrain and power steering on the Ventrac FlexFrame to maintain a light footprint and impressive agility.
Choose from over 30 professional grade Ventrac Mount attachments to transform your Ventrac into a productivity powerhouse. This incredibly rugged and dependable machine is a wise business investment for golf courses, schools and universities, parks, street maintenance departments, commercial mowing services, contractors, wineries, farms, property owner associations, estate homes and anyone needing ONE machine to do it all.
Standard Features of the Ventrac 4500Z include:
Enclosed Muffler
Enhanced Weight Transfer System
Pre-Wired Plug and Play Wire Harness
Fold-Down ROPS- standard
Premium Comfort Seat- standard
Advanced Electronic Instrument Panel
6 Function Warning Gauge and Alarm
Conveniently Located PTO Belt Tensioner
Onboard Diagnostic System
Sealed Electrical System
Thermostat Controlled Oil Cooler
Battery Disconnect Switch
Automotive Style Parking Brake
Universal PTO Switch
Enhanced SDLA Operator Controls
Optional Features:
Optional Digital Slope Gauge integrated into dash
Optional Horn
3 Tire Options -Standard All Terrain Tires, or optional Turf and Bar Tires
Over 10 Accessory Options including a 3-Point Hitch Accessory and 3-N-1 Adapter for towing and rear attachments
ACCESSORY OPTIONS
70.4100-99 KN, OPT. 3 POINT HITCH FACTORY
70.4154-99 KIT, SUSPENSION SEAT 4500
53.0101-99 WHEEL, ASM 21X11X8 BAR-FACTORY
53.0137-99 WHEEL, ASM 22X11X10 TURF FACTRY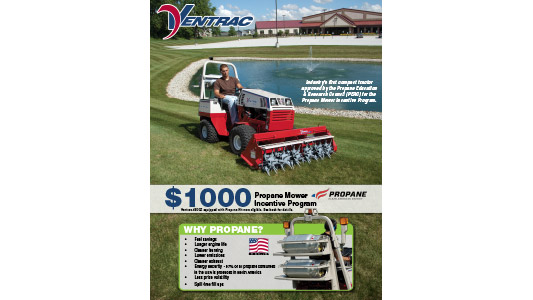 New Ventrac 4500 Introduction
Do It All With Propane on a Ventrac
Basic Operations for a Ventrac 4500 Tractor
4500z SPECIFICATIONS
Specifications
39.51208
Info
Picture
Sales Model
4500Z
Full Description
KN, 4500Z Kubota WG972-GL
Product Type
Tractor
Engine
Engine Manufacturer
Kubota
Model #
WG972-GL
Horsepower
321⁄2 hp
Peak Torque
50.6 ft-lbf
Engine Disp.
962 cc
Num. of Cylinders
3
Cooling
Liquid
Fuel Capacity
6 gal
Fuel Type
Gas

(Propane if equipped)

Drive System
Drive
AWD

All Wheel Drive

Travel Speed - Low Range
5 mph, 4 mph

reverse

Travel Speed - High Range
10 mph, 8 mph

reverse

Dimensions
Overall Length
811⁄2 in

standard hitch, ROPS up

Height (ROPS up)
68 in
Overall Width
481⁄2 in
Height (ROPS down)
54 in
Weight with 3Pt hitch
1750 lbs
Wheelbase
45 in
Weight
1655 lbs
Tires
All Terrain

22x12-8

Turf

22x11-10

Bar

21x11-8

General
Turning Radius
39 in
Ground Clearance
5 in
Oscillation amount (@wheel)
71⁄2 in
Downloads

Commercial: 2 year*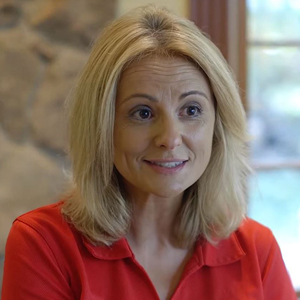 Estate Owner
Before we started using the Ventrac we were spending most of our weekends mowing. After I started using the Ventrac I could get all the mowing done in one day. Which freed up our weekends to spend time together as a family.Joan Miller
View Full Testimonial