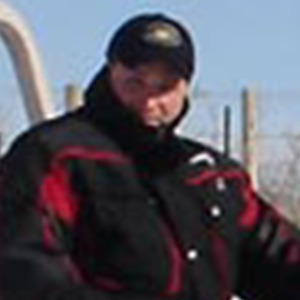 David Rudolph
Estate Owner
Their Ventrac Equipment
Ventrac 4100 W/ 25 HP engine, 60 in mower, slip scoop, & dozer blade
Their Ventrac Story
Snow Removal
I live in northern Maryland and we got hit by 2 blizzards in 1 week. I have never seen this much snow at one time in all my life. I have an 1100 ft long driveway and I had snow drifts between 3 and 4 feet deep. With my Ventrac and a dozer blade I was able to plow my driveway. It took me about 3 hours. After I got out I did all my neighbors driveways as well. I was so impressed by the strength and power of my 25 HP 4100 Ventrac. A few days later I had to do it all over again. You should have seen the look of relief and amazement on my neighbors faces. When they we standing in their driveways with their shovels when I pulled in and plowed them out 1 driveway at a time.
That day I got in from plowing and I decided that it was time for a snow blower. I called my buddy Jim from J & R and asked him to find me one. Three days later Jim delivered my new Ventrac snow blower. Now I have to sit and wait for the next big snow. I am hooked on Ventrac.
Ventrac with Slip Scoop on Hilly Terrain and Wet Ground
I have a friend who has a landscaping company who asked me to lend him a hand with a job. My friend was contracted to mulch a memorial garden for a hospital. I showed up with my Ventrac and started moving mulch to the beds at 7 am. We had 6 guys spreading and I was supplying the mulch to all of them.
I had to run 100 to 200 yards for each load using nothing but my 4100 with the slip scoop. Due to the hilly terrain and wet ground no other tractor or truck could get in without leaving huge ruts in the lawn. By 5 pm we had spread 144 yards of mulch and completed the job. This job took 3 full days the year before without the Ventrac. Everyone on the job was amazed at the speed, agility, and ability of the Ventrac. I know of no other tractor that could have done this job and left the grounds looking virtually untouched.
I live in northern Maryland and we were hit by 2 blizzards in one week... I was so impressed by the strength and power of my 4100 Ventrac... I am hooked on Ventrac.David Rudolph
Why they are a Ventrac fan
I am a dedicated fan of my Ventrac. I look forward to snow storms, lawn jobs, and mulching jobs ever since I have owned my Tractor. I am the kind of person who likes to help out my family and friends. Owning a Ventrac makes it possible for me to do more work in less time. Thanks Ventrac.