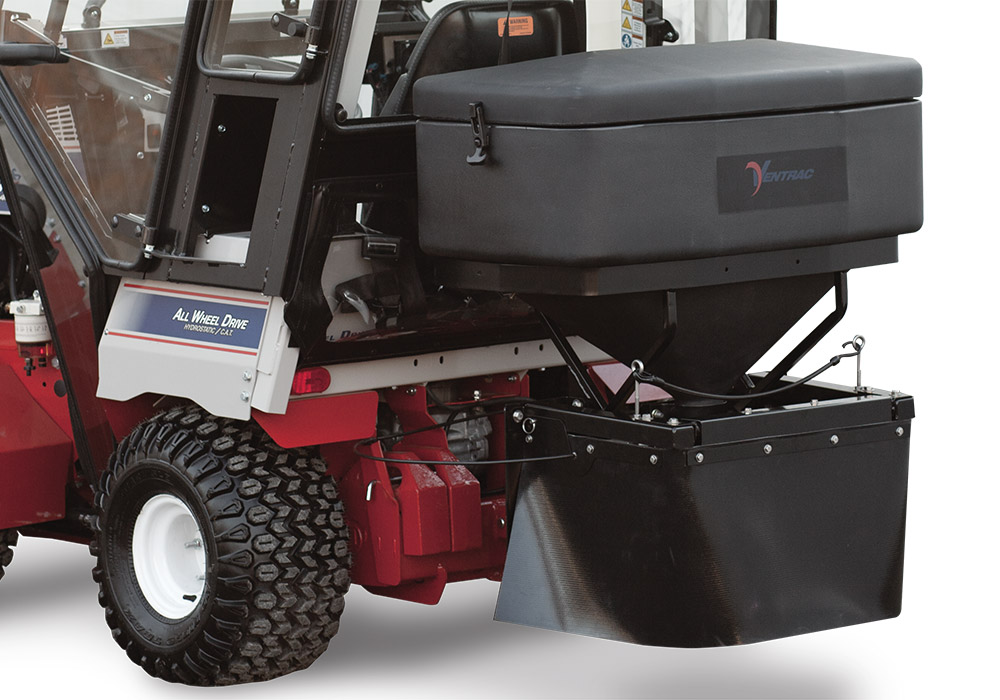 Product Overview
This product has been discontinued.
The Ventrac SS575 spreader is designed for Snow & Ice Management Applications. It is used to spread materials such as bagged rock salt, calcium flake, calcium pellets, and bagged icemelts. An optional vibrator kit also allows for bulk salt to be spread.
The SS575 spreader features a 5.75 cubic foot hopper capable of carrying 460 lbs. A hard top weather cover for the hopper comes standard. An electronic control box also comes standard and features an electronic speed control and On/Off switch.
An optional Drop Curtain is available to limit spread width. For precision sidewalk deicing applications, see the SA250 Drop Spreader
MODELS
SS575 SALT SPREADER 70.2010
ACCESSORY OPTIONS
70.8131 KIT, SS300/575 DROP CURTAIN
70.8129 KIT, SS575 INSTALL 4500
70.8120 KIT, SS575 VIBRATOR
RESOURCES
Read about the 2011 product enhancements to the SS575.
ss575 SPECIFICATIONS
Specifications
70.2010
Info
Picture
Sales Model
SS575
Full Description
SS, SS575 Salt Spreader
Product Type
Accessory