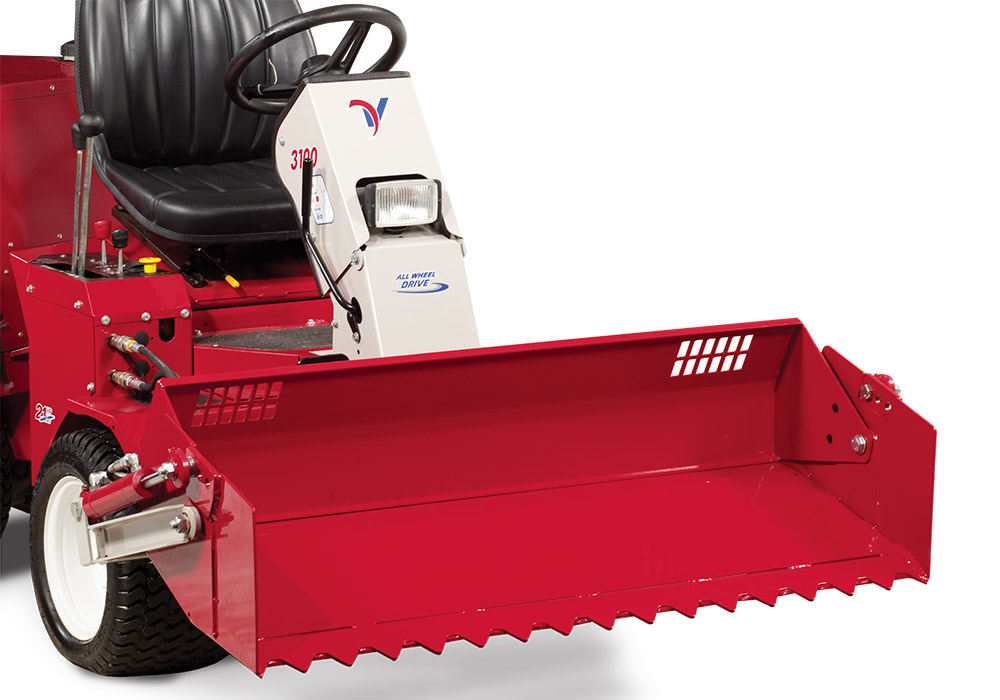 Product Overview
This product has been discontinued.
The HJ Excavator is designed to dig either in forward or reverse.
Dual cutting edges include one serrated and one smooth to tackle tough jobs or delicate work. The serrated cutting edge makes short work of digging in hard soils and is great for serious excavating. The smooth cutting edge is great for sod removal and peeling to a desired depth.
Manual rotation of the rear bucket panel is all that's necessary to change cutting edges and direction of action, allowing you to tackle your job either head on or from the rear.
MODELS
HJ300 EXCAVATOR 39.55236
HJ480 EXCAVATOR 39.55230
hj SPECIFICATIONS
Specifications
39.55230
39.55236
Info
Picture
Sales Model
HJ480
HJ300
Full Description
HJ, HJ480 Excavator
HJ, HJ300 Excavator
Product Type
Attachment
Attachment
Category
Front Mount
Ventrac Mount System
Ventrac Mount System
3000 Series Mount
4000 Series Mount
Dimensions
Working Width
48 in
30 in
Overall Height
13 in
13 in
Length
34 in
32 in
Overall Width
531⁄2 in
341⁄2 in
Weight
180 lbs
145 lbs
Max Ground Clearance, Raised (4500)
11 in
11 in
Max Ground Clearance, Dumped (4500)

varies

varies

Crated Weight
256 lbs
192 lbs
General
Bucket Capacity
5 ft3
3.6 ft3
Downloads

Commercial: 2 year*